Friends and valued guests — Misaki is proud to unveil a new lineup of delectable offerings, now available for self-collection!
Please order 1 day in advance.
Delivery currently not available.
We are closed on Sundays.
Payment accepted through PayNow or cash.
Orders & Enquiries:
WhatsApp — 9004 8492 or 9821 4875
Call — 6443 1187
---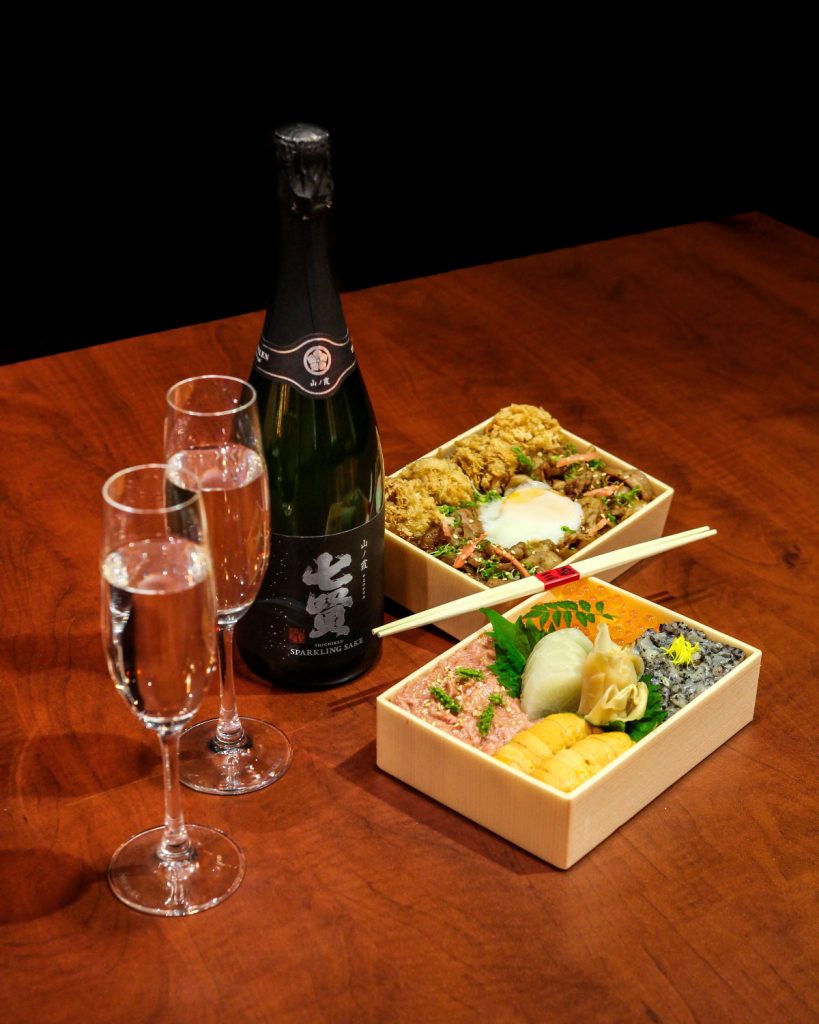 Tokujou – Set for 2
$238+
With Complimentary Bottle of Shichiken Yama no Kasumi (720ml)
Award-winning in the International Wine Challenge 2020 — Sparkling Sake category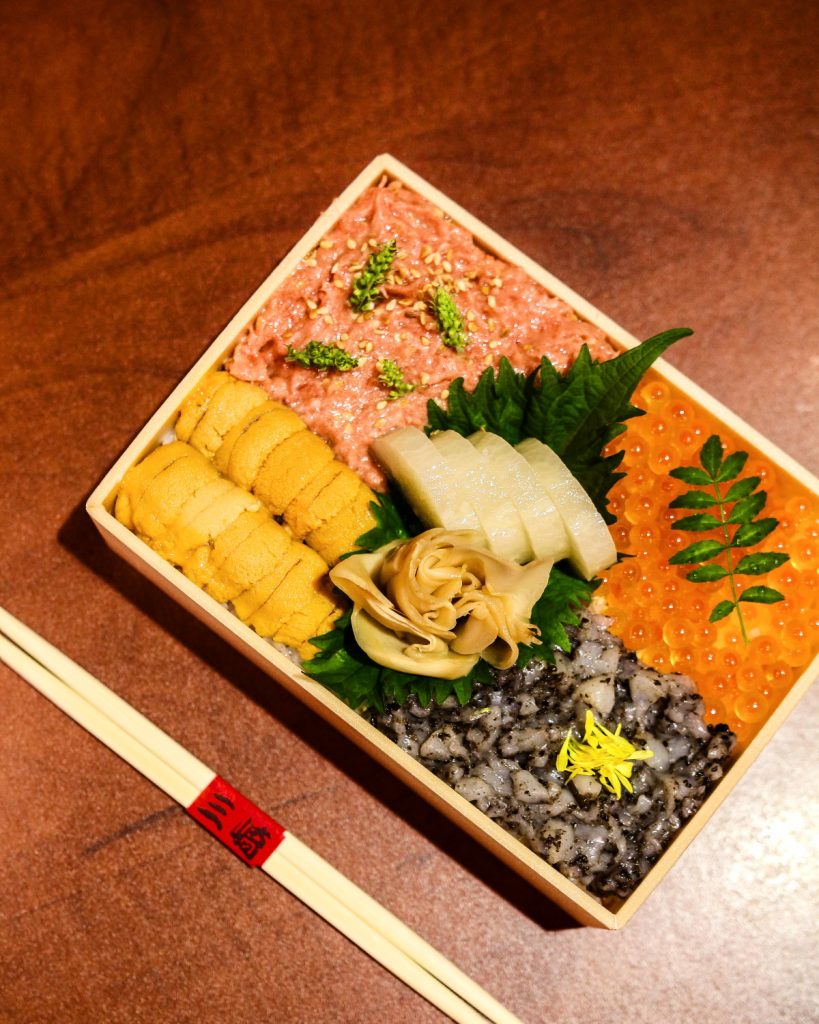 Box 1: Special Misaki Don
(À la carte order: $168+)
Negitoro
(Minced Chopped Tuna Belly With Spring Onion)
Ikura
(Salmon Roe)
Uni
(Fresh Sea Urchin)
Toryufu Hotate
(Scallop with Truffle)
Served on Fluffy White Rice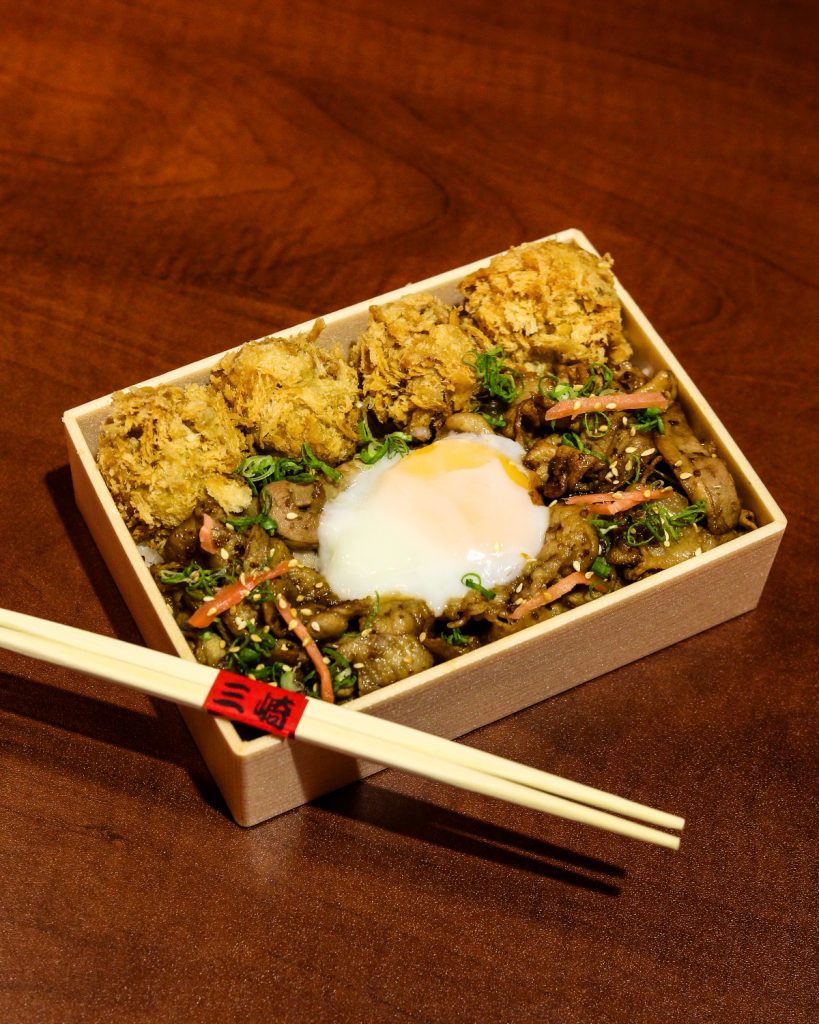 Box 2: Wagyu Agedama Kurobuta Don
(À la carte order: $70+)
Wagyu Agedama
(Deep-fried Wagyu Beef Ball)
Kurobuta Shogayaki & Onsen Tamago
(Black Pork Belly Stir-Fried with Ginger
Topped with Hot-Spring Egg)
Served on Fluffy White Rice
---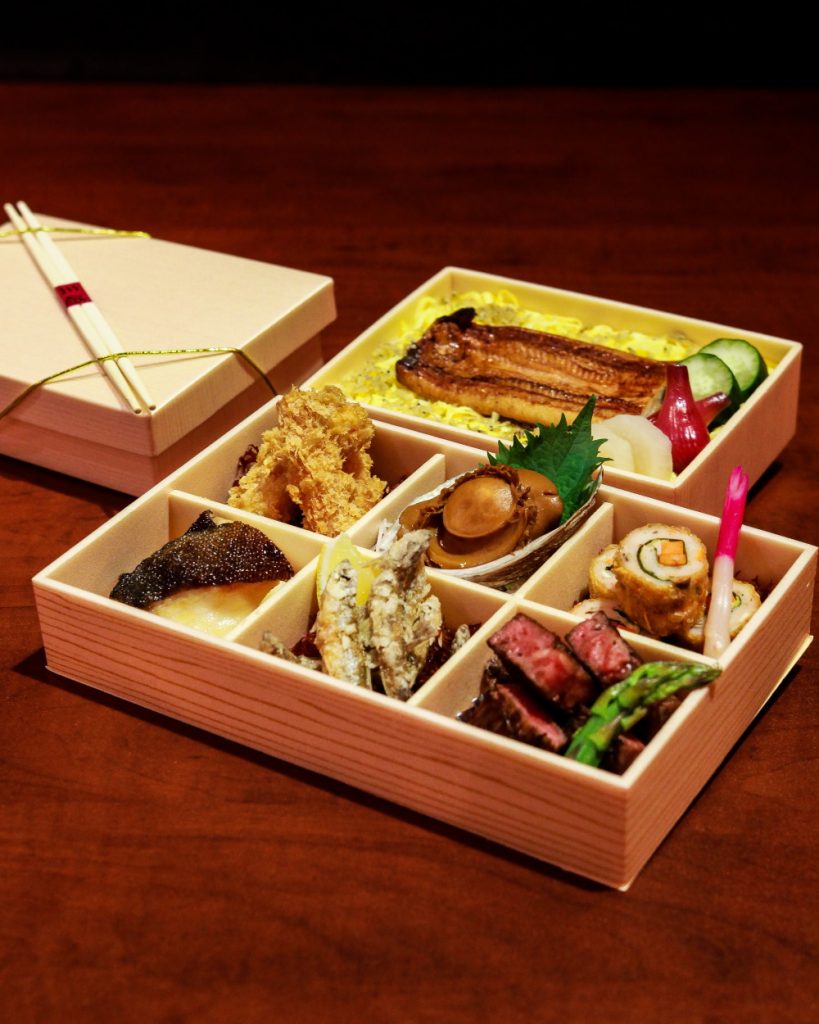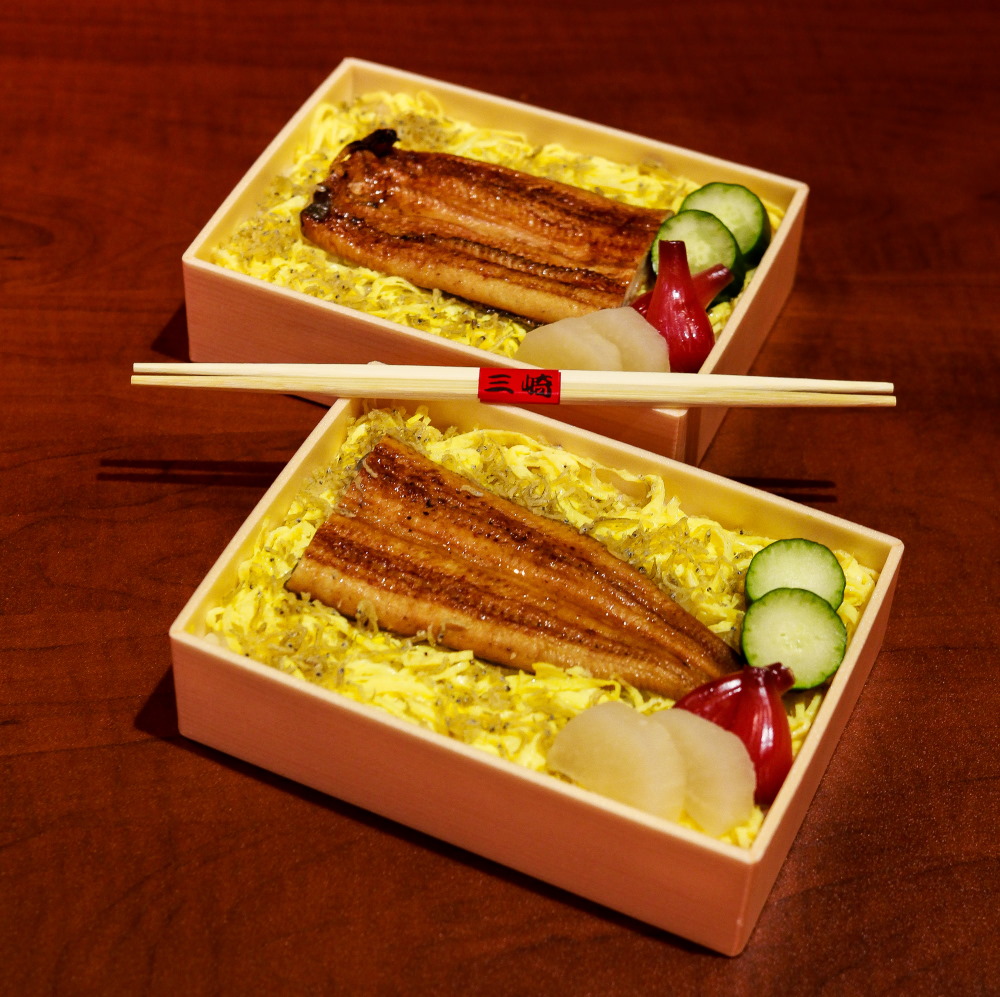 Misaki Hakozen – For 2
$168+
Gindara Saikyo Miso
(Grilled Black Cod with Miso)
Awabi Umani
(Braised Abalone)
Wagyu Beef
(Pan Fried Beef Steak)
Zuwai Kani Panko Age
(Deep-Fried Snow Crab)
Yuba Shinjyo Age
(Shrimp Tofu Wrap)
Wakasagi Nanban-Zuke
(Fried Smelt Marinated with Vinegar)
Unagi & Shirasu Don (2 boxes)
(Rice Topped with Eel & Whitebait)
Top up $30 for 1 more box of Unagi & Shirasu Don.
Top up $40 for 2 more boxes.
---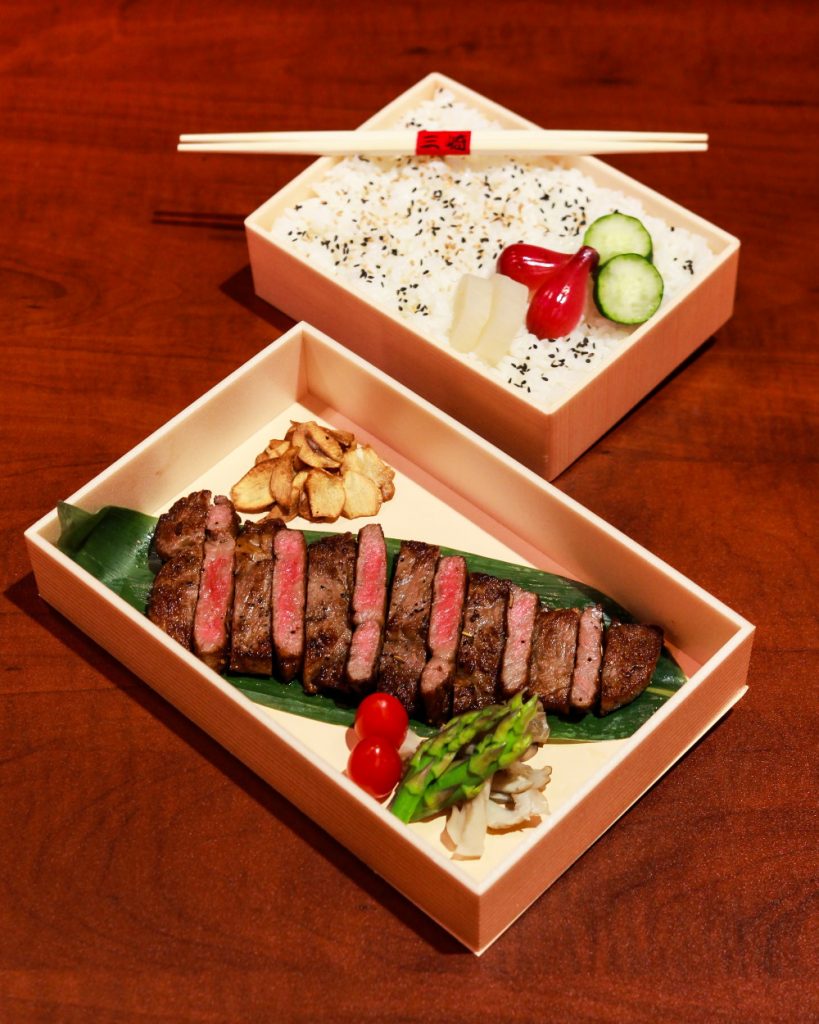 Miyazaki Wagyu Steak
$69+ (100g)
$129+ (200g)
Pan-Fried A5 Wagyu Beef Steak
Served with rice
---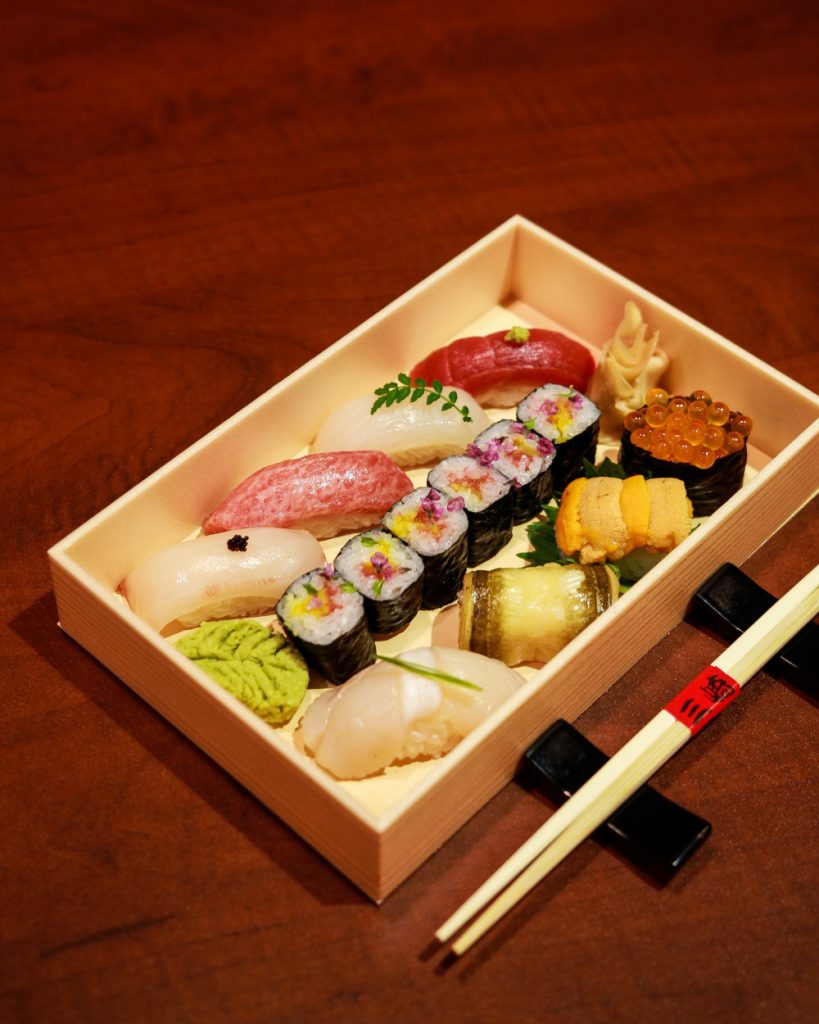 Nigiri Sushi
$88+
Negitoro Maki
(Minced Tuna Belly Rolls)
---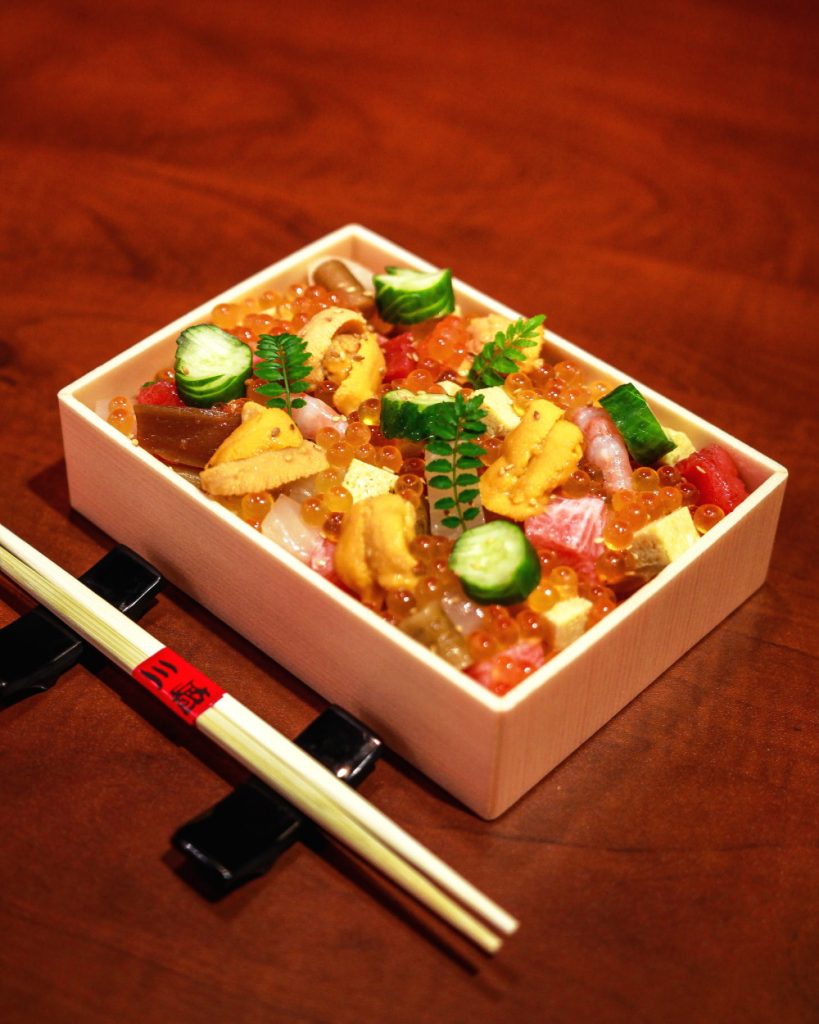 Premium Bara Chirashi
$88+
Assorted Cubed Sashimi on Sushi Rice
Tobikko
(Flying Fish Roe)