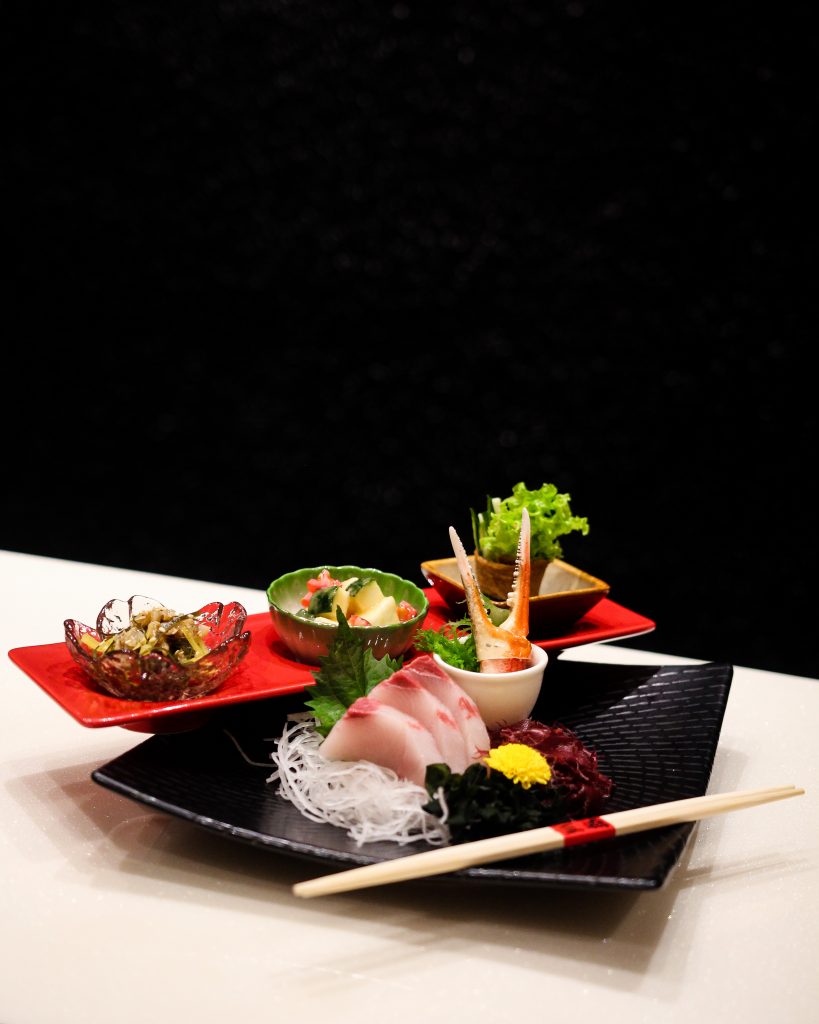 Our appetizer consists of Inari Maki Sarada [Beancurd Skin Rolled With Pickles And Vegetables], Nagaimo Yuzu Miso [Mountain Yam Topped With Citrus Soybean Paste] and Chuka Hotate Konbu Su [Seasoned Scallop Wings And Seaweed Mixed With Vinegar].
For the sashimi course, please look forward to Kani Tsume [Crab Claw With Sesame Dressing] and Hamachi [Raw YellowTail Fish].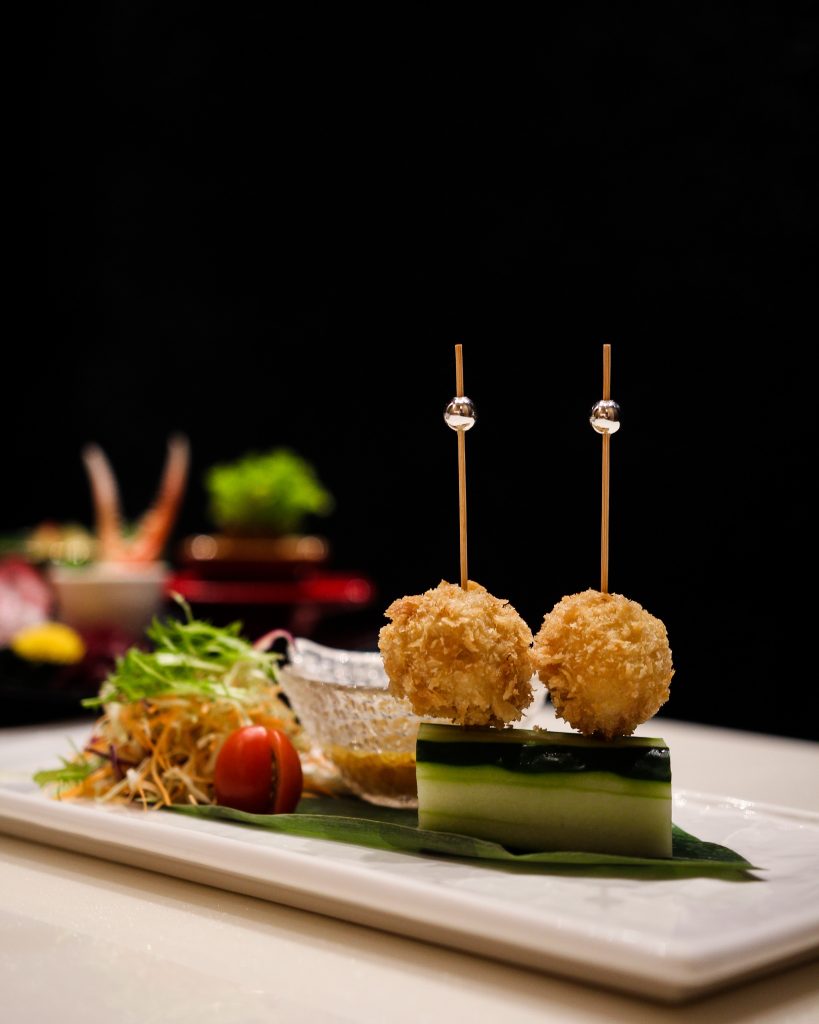 For our side dish, it is the Wagyu Dango Age [Crispy And Juicy Deep Fried Japanese Wagyu Beef Meatballs Dipping Sauce With "Honey Mustatd"].
To top it off, we have Tendon Chazuke (Japanese Rice Bowl)
[Golden Crispy Prawn, Squid And Vegetable Tempura Served Together With Hot Broth Is Poured Over] .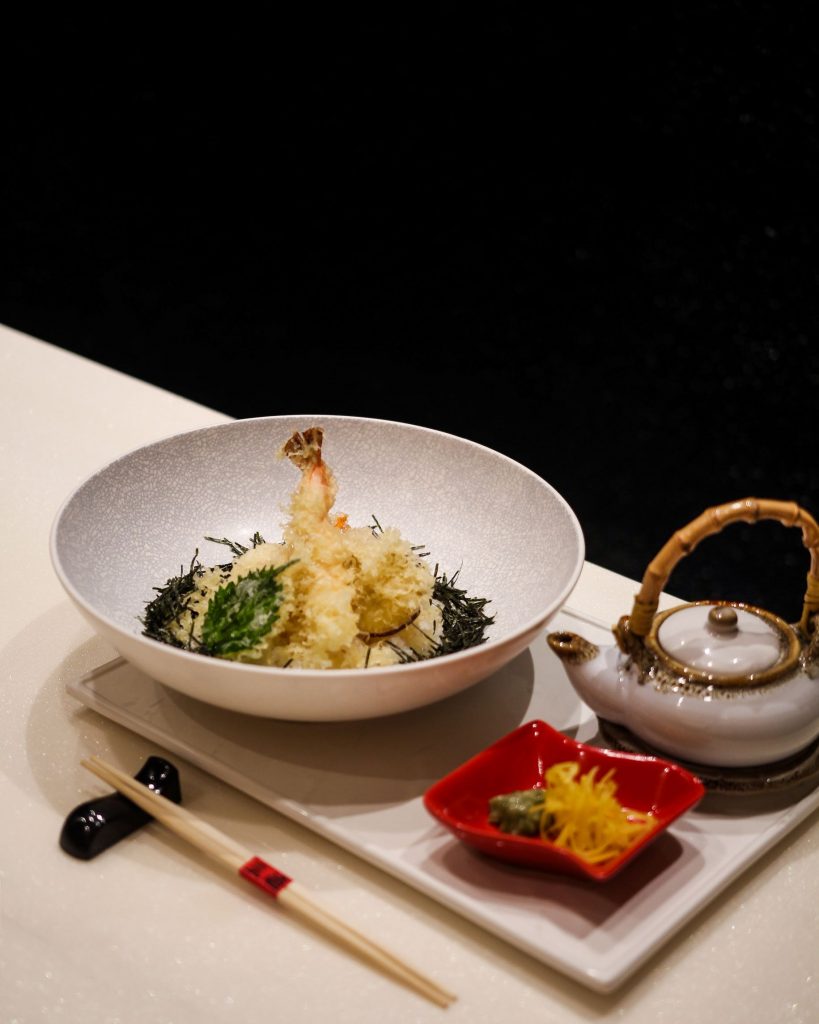 ✨ 【KANNAZUKI GOZEN】 ✨
OCTOBER SPECIAL
Zensai (3 Kind of Appetizers)
Inari Maki Sarada
Beancurd Skin Rolled With Pickles & Vegetables
Nagaimo Yuzu Miso
Mountain Yam Topped With Citrus Soybean Paste
Chuka Hotate Konbu Su
Seasoned Scallop Wings & Seaweed Mixed With Vinegar
---
Otsukuri (2 Kinds of Sashimi)
Kani Tsume
Crab Claw With "Sesame Dressing"
Hamachi
Raw YellowTail Fish
---
Wagyu Dango Age
Crispy And Juicy Deep Fried Japanese Wagyu Beef Meatballs
Dipping Sauce With "Honey Mustard"
---
Tendon Chazuke
(Japanese Rice Bowl)
Golden Crispy Prawn, Squid & Vegetable Tempura Served Over Steamed Rice
And Served Together With Hot Broth Is Poured Over
---
Mochi & Ice Cream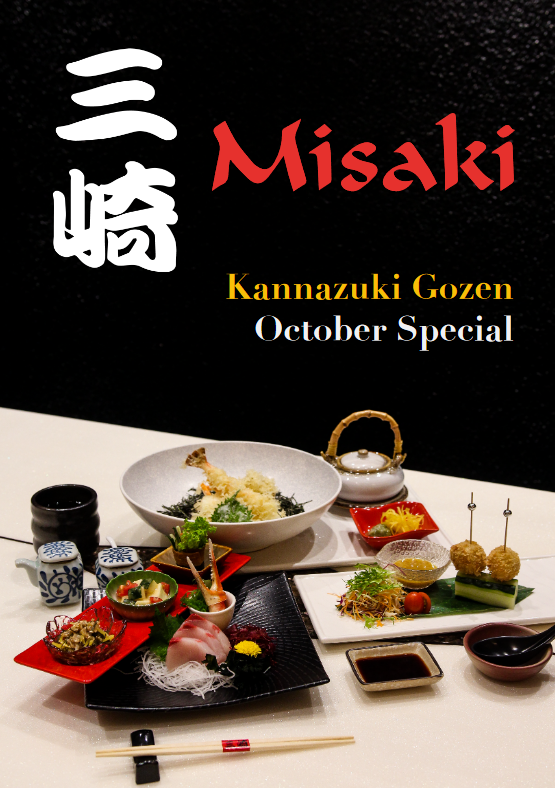 [Five Course delicious dishes]
Dear customers, don't miss it !!
hurry up !! Booking with us now ✓
Hurry call in to make reservation now: +65 6443 1187