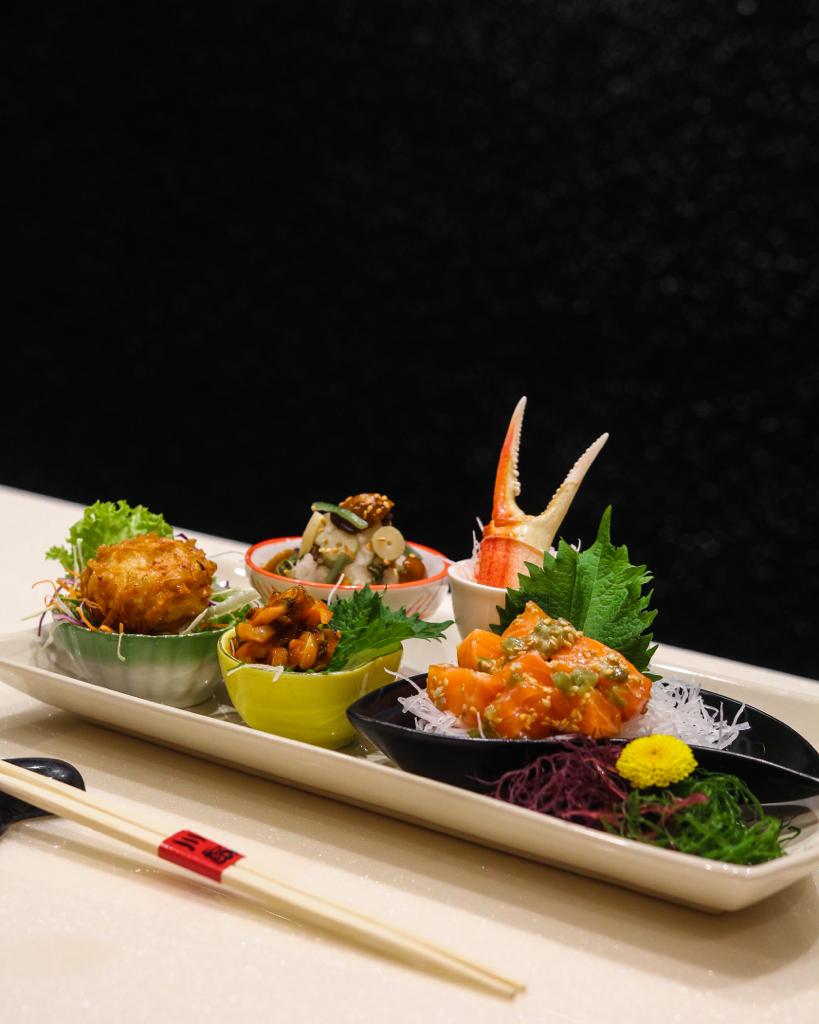 Our appetizer consists of Ika Shumai Shinjyo Age [Deep-Fried Japanese Squid Dumpling], Tsubugai Kimuchi [Seasoned Top Shell With Kimchi Sauce] and Sansai Nameko Oroshi [Mountain Vegetables & Butterscotch Mushroom Mixed With Grated Radish].
For the sashimi course, please look forward to Kani Tsume [Crab Claw With "Sesame Dressing"] and Shake Wasabi Tataki [Cube Raw Rainbow Trout Mixed With "Wasabi Sauce"]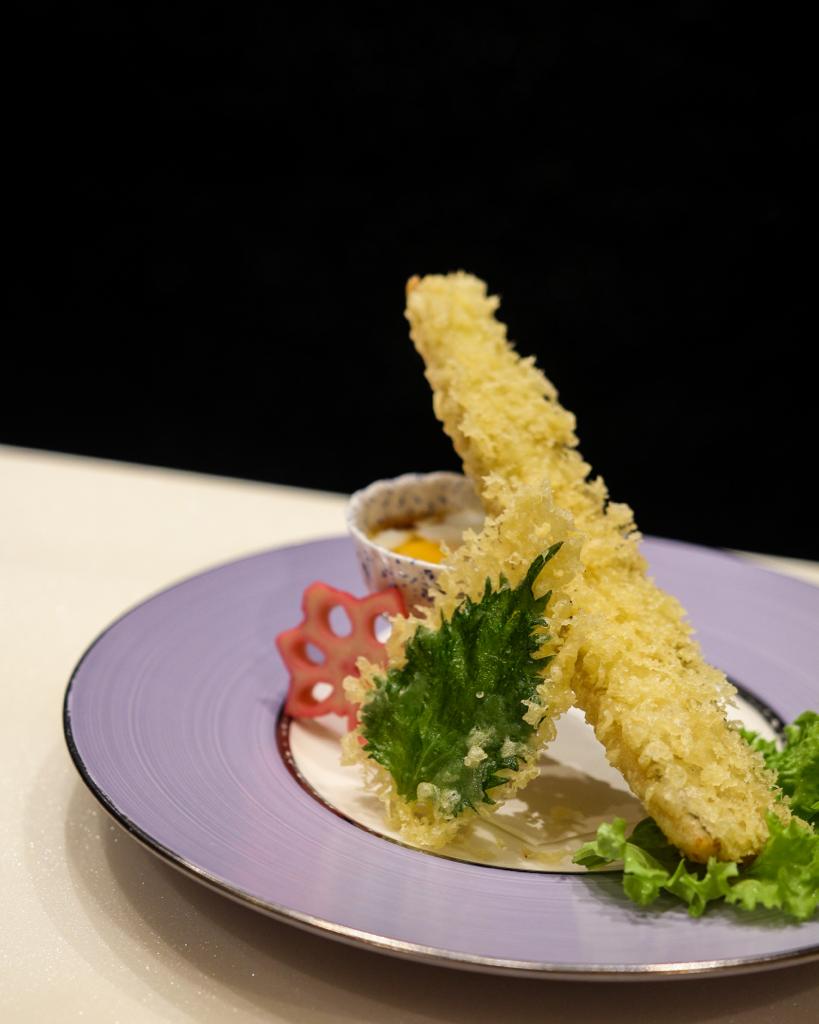 For our side dish, it is the Anago Tempura【Sea-Water Eel Crispy Fried In Japanese Tempura Style Served Together With Japanese Soft Boiled Egg(Onsen Tamago) Put In The Tempura Dipping Sauce(Tentsuyu)】
To top it off, we have Negitoro Shimanto Nori Rice【minced Raw Fatty Tuna Scrape Rice (Hot Rice) Mixed With Spring Onion And With Shimanto Seaweed Sauce. Served Together With A Bowl Of Miso Soup】as the main courses.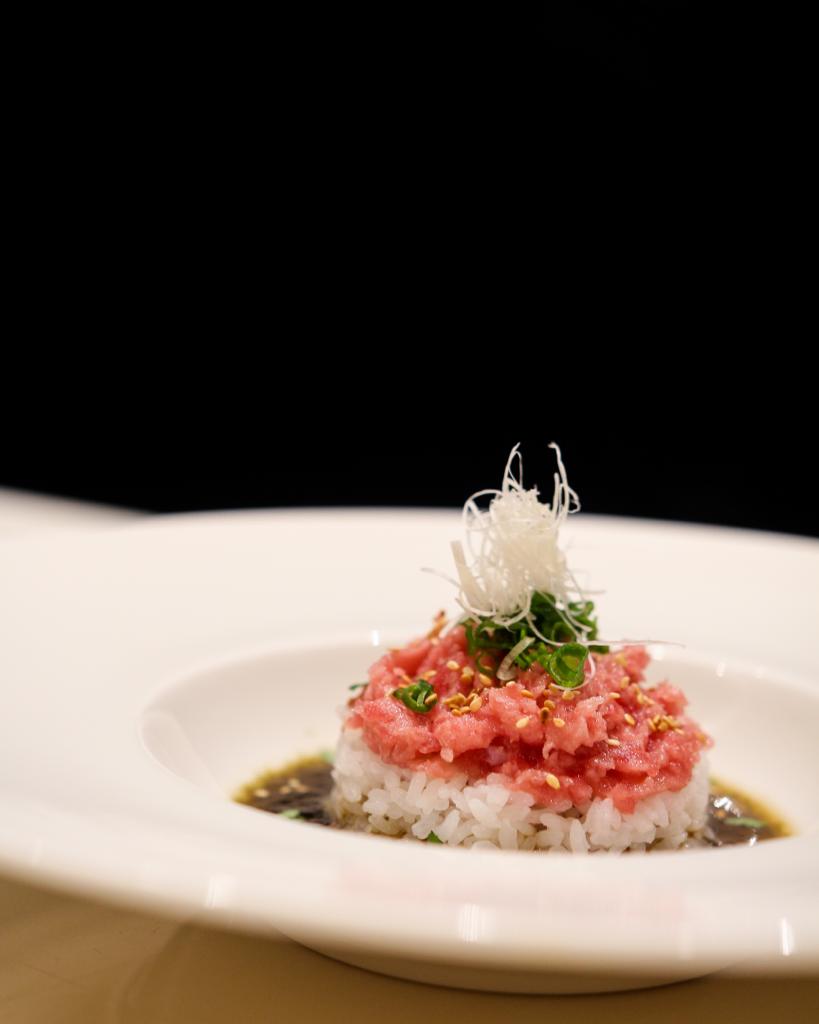 🎊 Minazuki Gozen 🎊
✨June Special Course Set Promotion✨
🐟🦞[Five Course delicious dishes]🎣🐡
---
~Appetizer (3 kinds)
🦑Ika Shumai Shinjyo Age
[Deep-Fried Japanese Squid Dumpling]
🥠Tsubugai Kimuchi
[Seasoned Top Shell With Kimchi Sauce]
🥬Sansai Nameko Oroshi
[Mountain Vegetables & Butterscotch Mushroom Mixed With Grated Radish]
---
~Sashimi 2 kinds
🦀Kani Tsume
[Crab Claw With "Sesame Dressing"]
🐠Shake Wasabi Tataki
[Cube Raw Rainbow Trout Mixed With "Wasabi Sauce"]
---
~Side Dish
🌼 Anago Tempura
【Sea-Water Eel Crispy Fried In Japanese Tempura Style Served Together With Japanese Soft Boiled Egg(Onsen Tamago) Put In The Tempura Dipping Sauce(Tentsuyu)】
---
~Main Course
🍲Negitoro Shimanto Nori Rice
【minced Raw Fatty Tuna Scrape Rice(Hot Rice) Mixed With Spring Onion And With Shimanto Seaweed Sauce. Served Together With A Bowl Of Miso Soup】
---
🧁Dessert
~Mochi & Ice Cream
---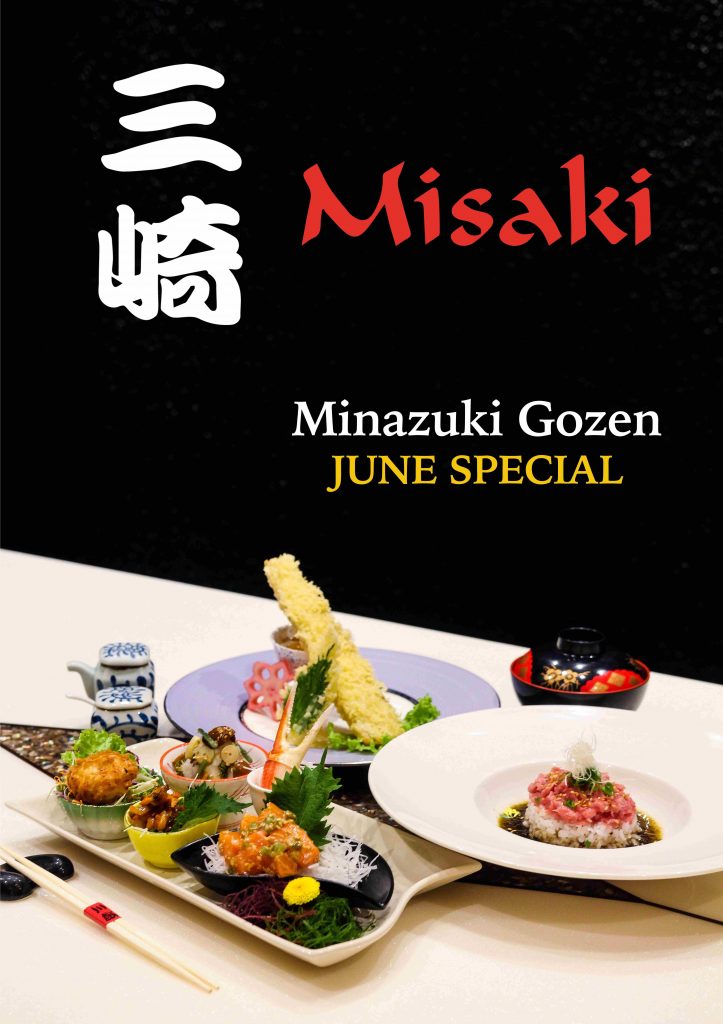 🐟🦞[Five Course delicious dishes]🎣🐡🐠
💋Dear customers, don't miss it !!
hurry up !! Booking with us now. 🤙
Hurry call in to make reservation now:
+65 6443 1187🤳