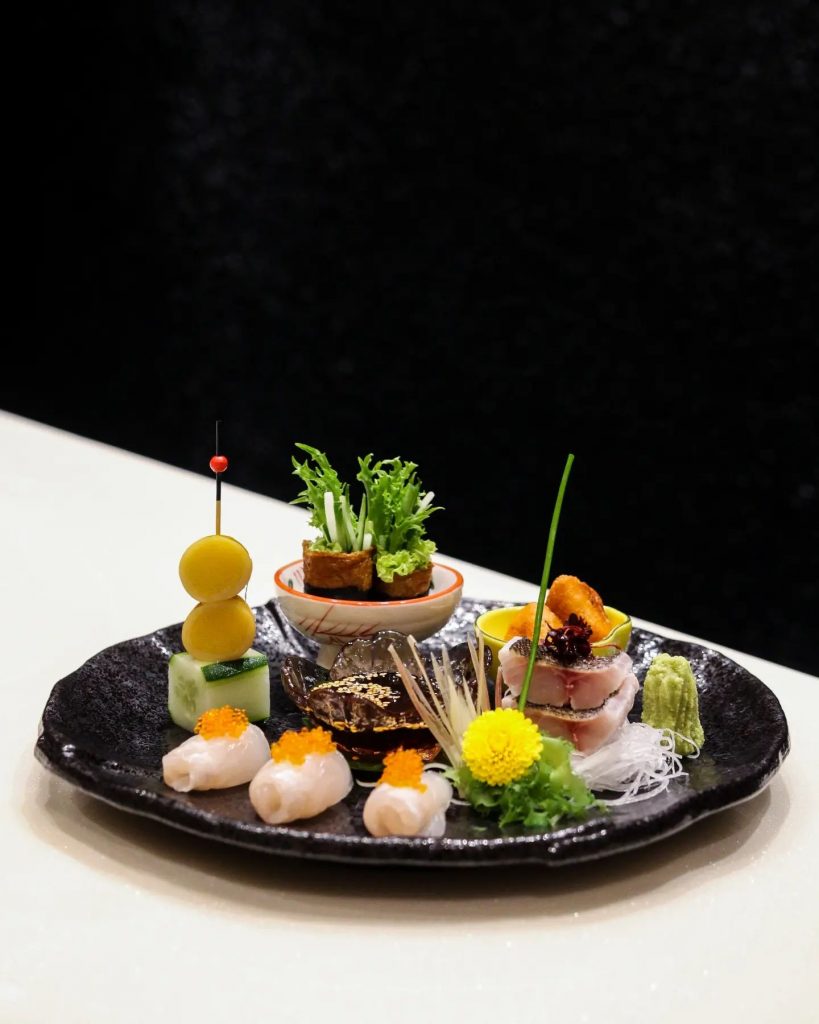 Thank you to our many guests who have supported us wholeheartedly during our grand reopening! Misaki is proud to resume our Monthly Specials – starting with July's Fumizuki Gozen!
Our appetizer consists of Komochi Ika (Pregnant Spear Squid), Nagaimo Age (Deep-Fried Grated Mountain Yam), and Inari Maki Sarada (Japanese Beancurd Rolls with Wasabi Dressing).
For the sashimi course, please look forward to Hirame (Flounder), as well as Isaki Aburi (Seared Three-striped Chicken Grunt) served with a tangy ponzu dip.
---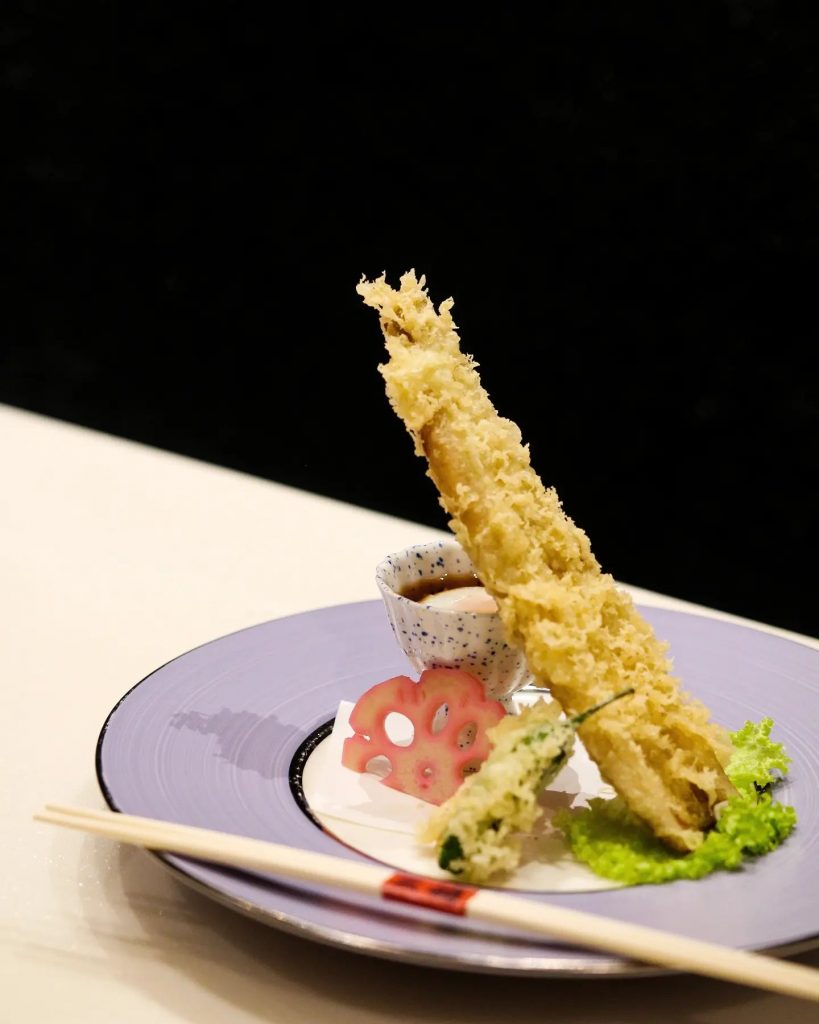 For our side dish, dig into a whole serving of Anago Tempura (Deep-Fried Conger Eel in Batter), which pairs well with a dipping sauce based on Onsen-Tamago Tentsuyu (Tempura Dip with Hot Spring Egg)
To top it off, we have Hamachi Arani Dashi Chazuke (Simmered Yellowtail in Sweet Soy Sauce & Rice with Dashi Broth). The sweet, rich arani sauce has a pleasant contrast with the lighter, palate-cleansing flavour of the ochazuke broth. For extra oomph, leave some of the seaweed toppings to go with the rice.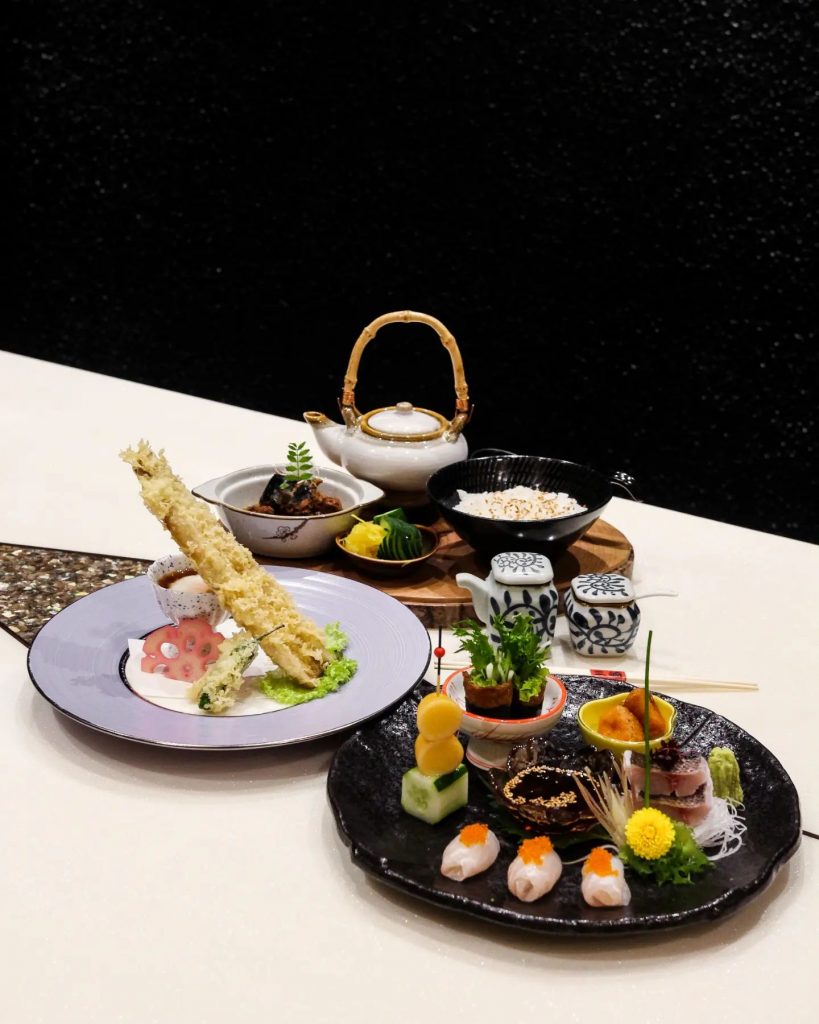 MISAKI MONTHLY SPECIAL – JULY 2022

Available lunch and dinner
at $88++ per pax
---
Zensai ~ Appetizer
Komochi Ika
Pregnant Spear Squid
Nagaimo Age
Deep-Fried Grated Mountain Yam
Inari Maki Sarada
Japanese Beancurd Rolls
with Wasabi Dressing
Otsukuri ~ Seasonal Sashimi
Hirame
Flounder
Isaki Aburi
Seared Three-striped Chicken Grunt
Served with ponzu dip
Side Dish
Anago Tempura With Onsen-Tamago Tentsuyu
Deep-Fried Conger Eel in Batter
Served with Tempura Dip with Hot Spring Egg
Main
Hamachi Arani Dashi Chazuke
Simmered Yellowtail in Sweet Soy Sauce
Served with Rice and Dashi Broth
Dessert
Mochi
Selection of Ice Cream