This July, we are glad to welcome you back with a wonderful midsummer special. Grab a friend and let's dig in!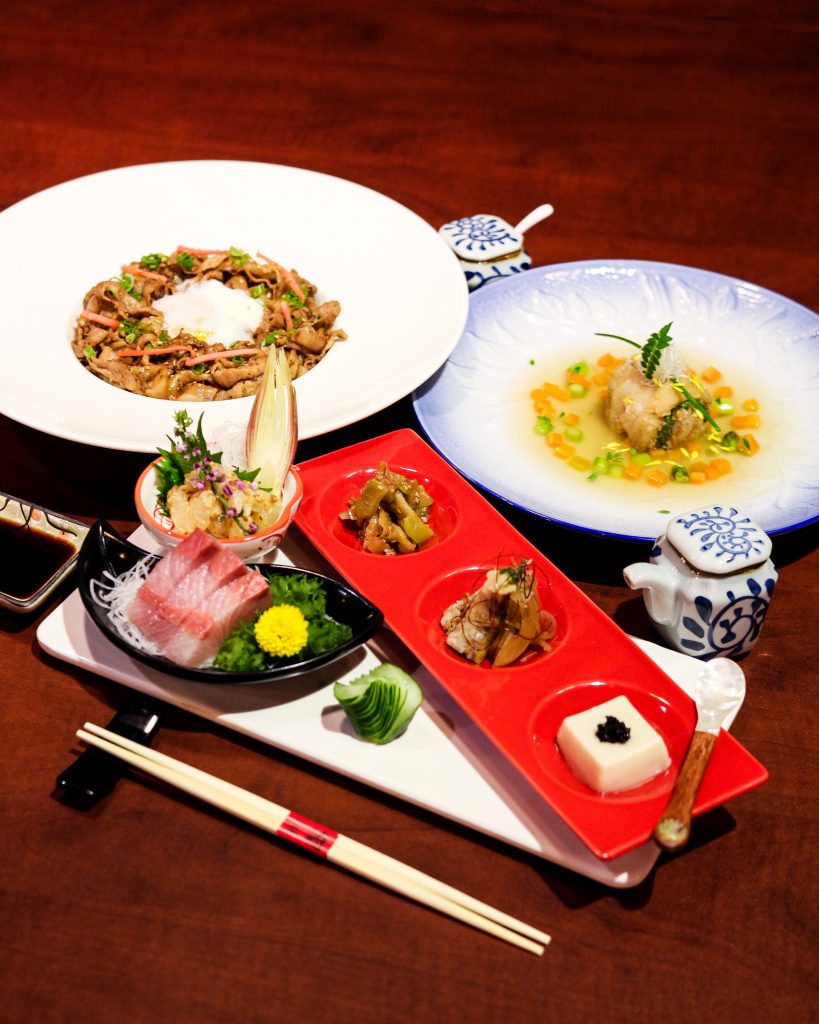 MISAKI MONTHLY SPECIAL – July
Available lunch and dinner
$78++ per pax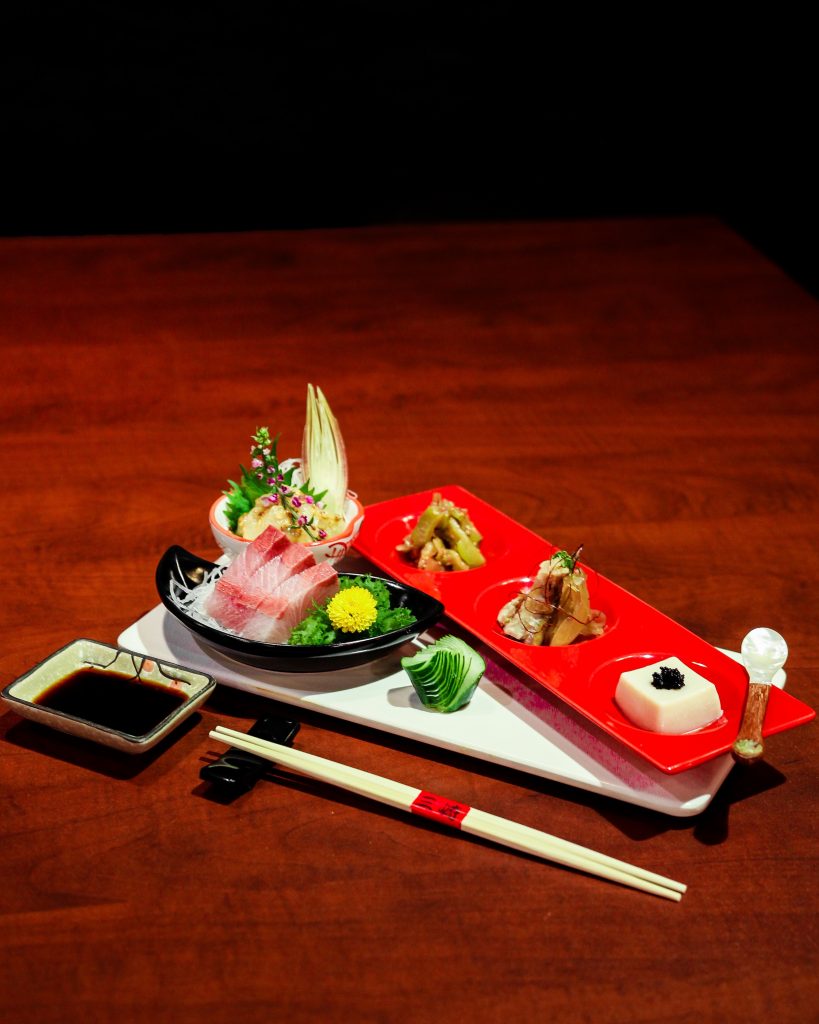 This July, the emphasis is on beating the heat with fresh and chilled ingredients.
Our appetizer starts of with the refreshing medley of sweet, sour and bitter flavours with Goya Chanpuru (Bittergourd, Plum and Jellyfish Salad), paired with Shishamo Nanbanzuke (Fried Smelt in Vinegar), and a chilled side of smooth Goma Tofu (Silken Tofu in Sesame Sauce Topped with Caviar).
For the sashimi course, we present fresh sliced Hiramasa (Yellowtail Kingfish), rounded off with Shiromi Cocktail (Whitefish with Citrus and Miso Soybean Marinade).
---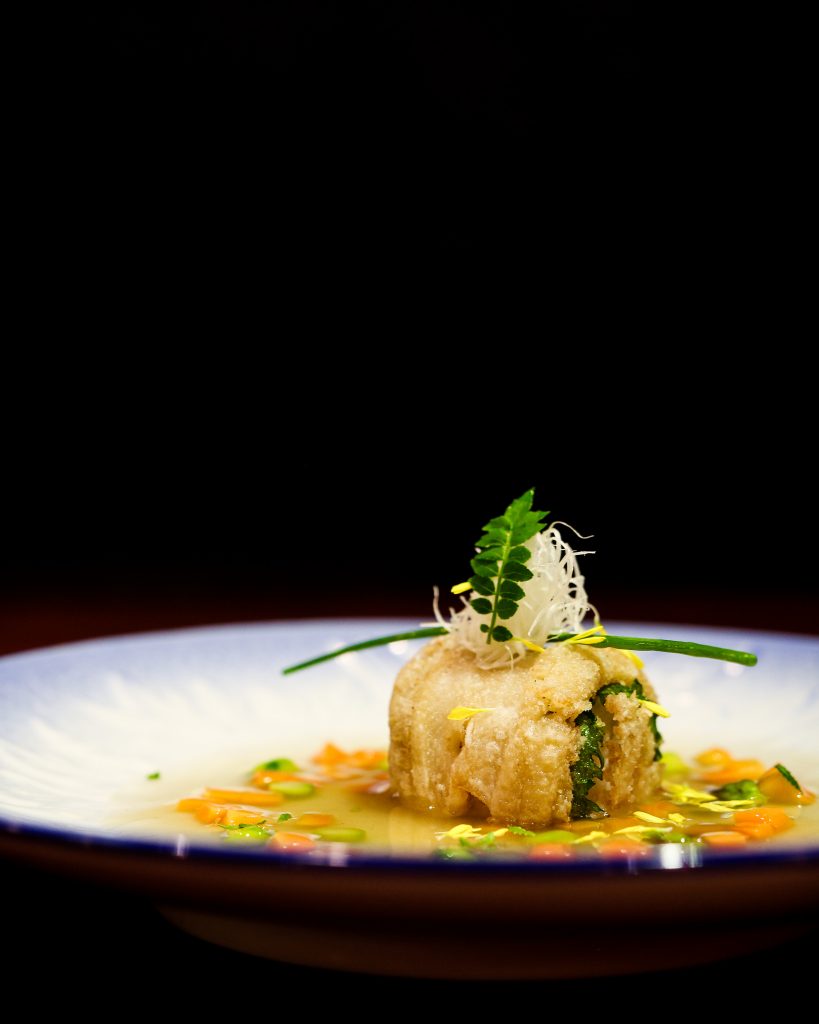 The centrepiece of Anago Yurine Ankake is a roll of saltwater eel, stuffed with mashed lily bulbs, gently fried, and served with our signature Hokkaido-style ankake sauce. The result is a delicate creation, bringing you a taste of the ocean in the embrace of gentle, mild bitters. Tip: cut down the centreline of the anago roll with one clean stroke!
---
MISAKI MONTHLY SPECIAL – July
Available lunch and dinner
$78++ per pax
---
Zensai ~ Appetizer
Goya Chanpuru
Bittergourd, Plum and Jellyfish Salad
Shishamo Nanbanzuke
Fried Smelt in Vinegar
Goma Tofu
Silken Tofu in Sesame Sauce Topped with Caviar

Otsukuri ~ Seasonal Sashimi
Hiramasa
Yellowtail Kingfish

Shiromi Cocktail
Whitefish Marinated in
Citrus and Miso Paste

Mains
Anago Yurine Ankake
Saltwater Eel Stuffed with
Mashed Lily Bulbs in Hokkaido Ankake Sauce

Inaniwa Udon to Wasabi no Ha
Chilled Thin Wheat Noodles
with Wasabi-Spiced Dipping Broth

Kurobuta Shogayaki Gohan
Black Pork Belly and Ginger Stir-Fry
on Rice with Onsen Egg

Akadashi Miso
Red Miso Soup

Dessert
Mochi and
Choice of Ice Cream