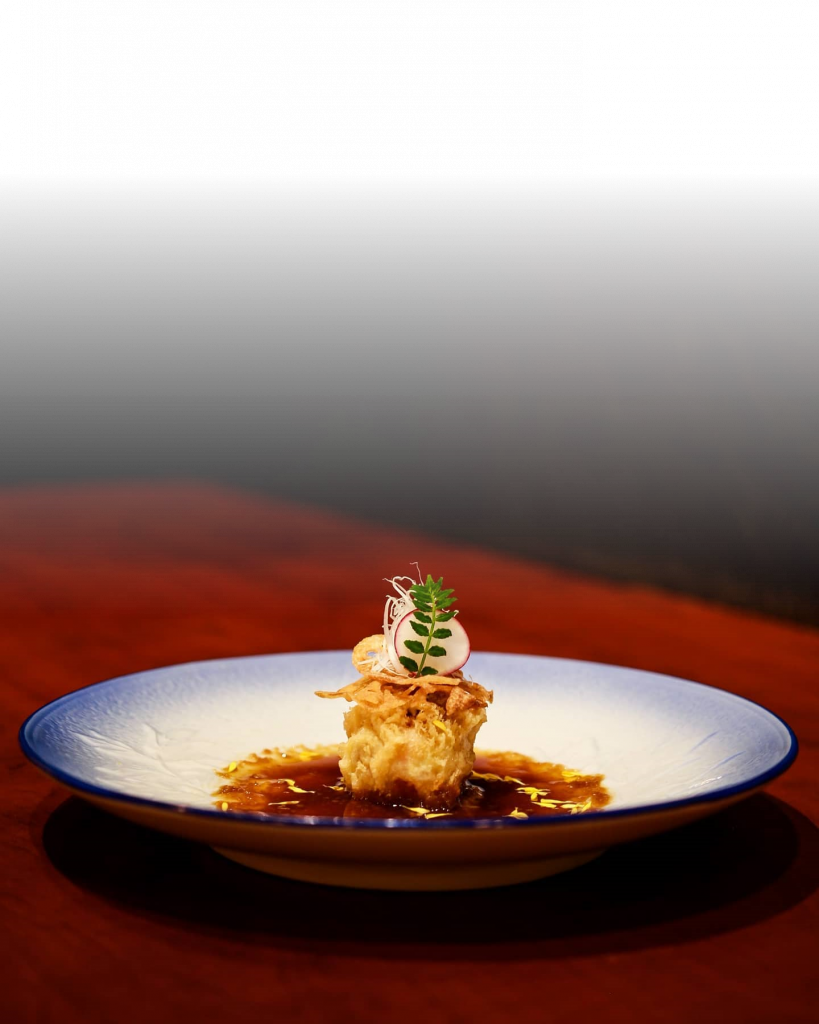 Dear guests, thank you for checking in again on Misaki's Monthly Specials. We are pleased to introduce the highlights for March – Hasu Shinjyo (Crisp Lotus Root & Shrimp with Ginger Sauce) and Shiraku Ikura Don (Dried Sardines & Salmon Roe on Rice).
MISAKI MONTHLY SPECIAL – March
Available lunch and dinner
at $78++ per pax
---
The first thing you'll notice about the Hasu Shinjyo is the thin-sliced lotus root slices delicately balanced with a kinome leaf perched atop. But don't be fooled by the dainty look… The centerpiece of the dish – deep-fried shrimp with rough-chopped lotus root chunks – packs a satisfying crunch together with the punch of the rich ginger sauce. Watch out!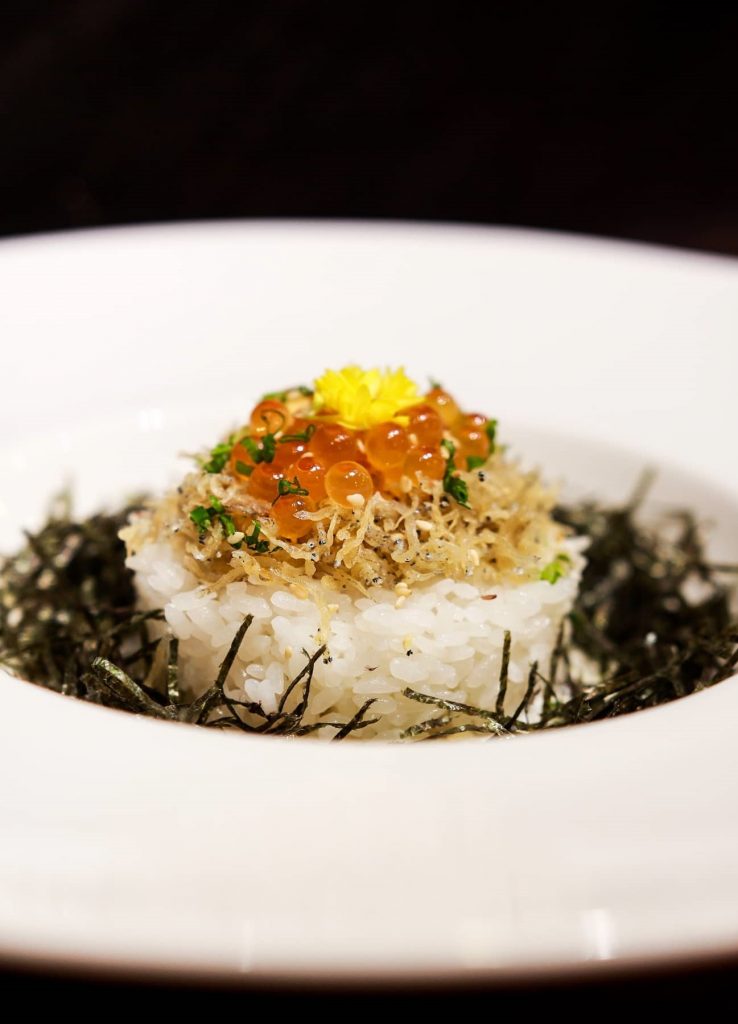 Next, the more subdued Shiraku Ikura Don features dried baby sardine and salmon roe. The simple composition of this dish lets you appreciate the natural flavours of the sea, providing a subtle counter-balance in the meal.
MISAKI MONTHLY SPECIAL – March
Available lunch and dinner
at $78++ per pax
---
Zensai ~ Appetizer
Mentai Salada
Cod Roe Salad
Okura Yuzu Miso
Okra Dressed in Citrus Paste
Tofu Salada
Chilled Tofu Salad

Otsukuri ~ Seasonal Sashimi
Sagoshi Aburi
Flame Seared Young Spanish Mackeral
Kanpachi Sashimi
Amberjack

Mains
Hasu Shinjyo
Crisp Lotus Root & Shrimp with Ginger Sauce

Shiraku Ikura Don
Dried Sardines & Salmon Roe on Rice

Osuimono ~ Soup
Akadashi Miso Jiru
Red Miso Soup


Dessert
Mochi and
choice of Ice Cream