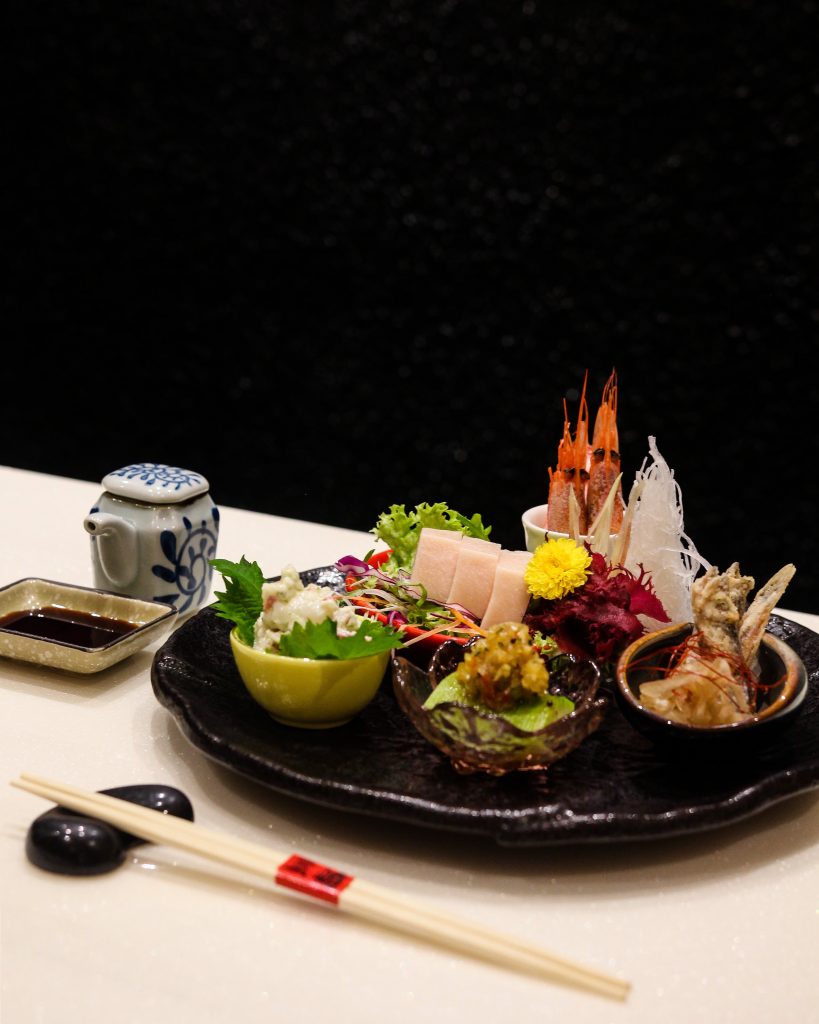 Our appetizer consists of Shishamo Nanban Zuke [Fried Willow leaf fish With Vinegar And Onion], Zucchini Su Zuke Wafu Dressing (Baby Marrow Marinated With Vinegar & Topped With Chopped Tomato, Onion And Cucumber) and Hokkigai Salad [Surf Clam].
For the sashimi course, please look forward to Amaebi Sashimi [Raw Sweet Shrimps] and Mekajiki Sarada [Raw SwordFish Salad].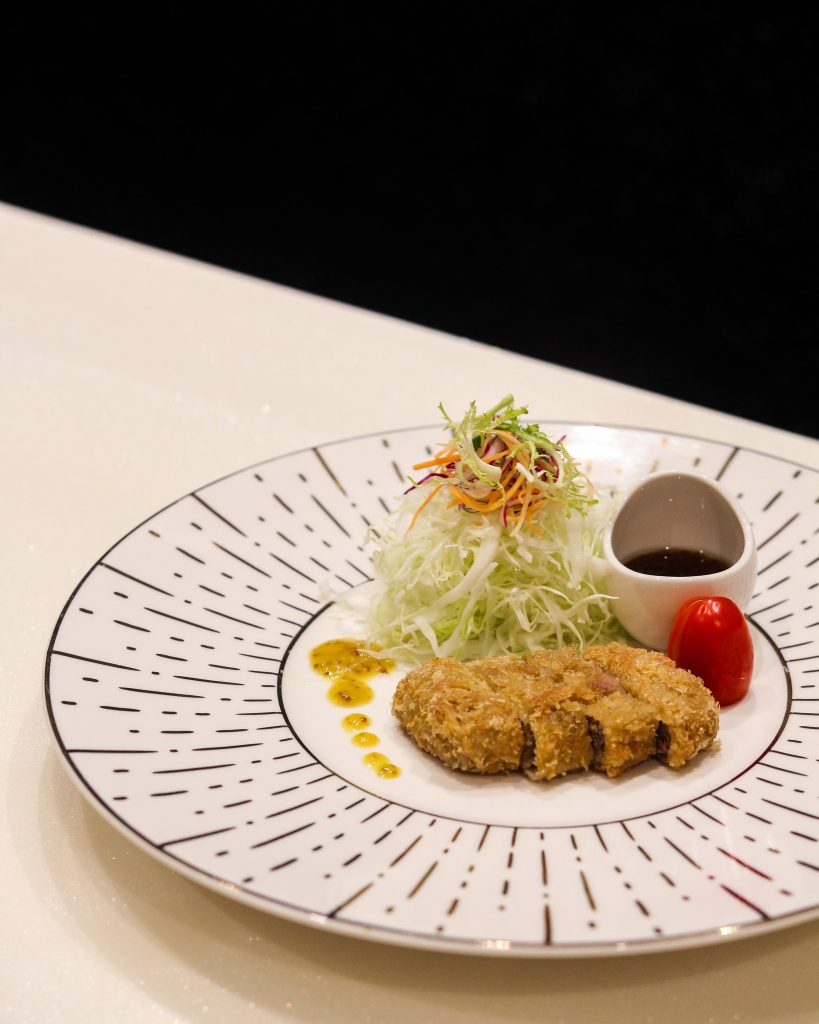 For our side dish, it is the Wagyu Katsu Age【Crispy Fried Japanese Miyazaki Beef Made With Flaky Japanese Panko Breadcrumbs & Served Together With "Honey Mustard" Sauce】.
To top it off, we have Shirasu Toban Yaki Rice【Crispy Fried Dried Whitebait With Rice Served On Hot Iron Plate & With Simmered Chicken, Eggs and Onions. And Served Together With Homemade Miso soup With Aburaage Japanese Fried Tofu Pouch & Nameko Mushroom.】as the main courses.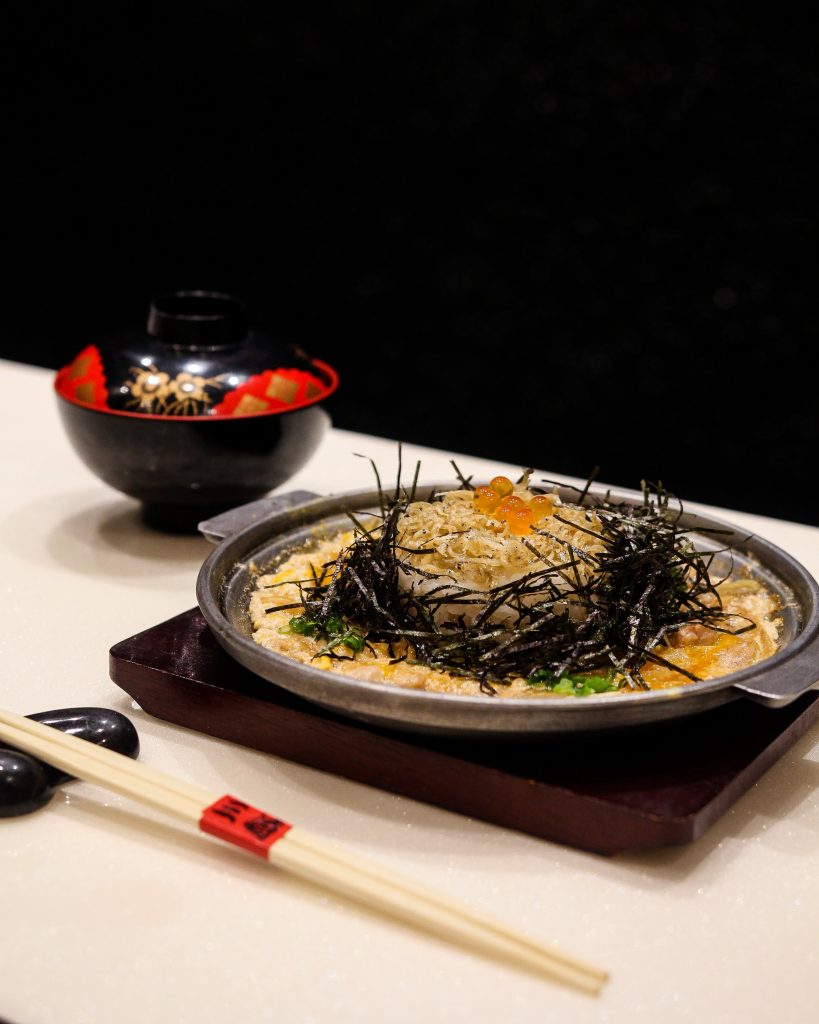 🎊 Fumizuki Gozen 🎊
✨July Special Course Set Promotion✨
🐟🦞[Five Course delicious dishes]🎣🐡
🍡3 Kind of Appetizers
👉Shishamo Nanban Zuke
(Fried Willow leaf fish With Vinegar And Onion)
👉 Zucchini Su Zuke Wafu Dressing
(Baby Marrow Marinated With Vinegar & Topped With Chopped Tomato, Onion And Cucumber)
👉Hokkigai Salad
(Surf Clam)
---
🎏Otsukuri (2 Kinds of Sashimi)
🍤Amaebi Sashimi
(Raw Sweet Shrimps)
🐠Mekajiki Sarada
(Raw SwordFish Salad )
---
🥩 Wagyu Katsu Age
(Crispy Fried Japanese Miyazaki Beef Made With Flaky Japanese Panko Breadcrumbs & Served Together With "Honey Mustard" Sauce)
---
🥘Shirasu Toban Yaki Rice
(Crispy Fried Dried Whitebait With Rice Served On Hot Iron Plate & With Simmered Chicken, Eggs and Onions.
And Served Together With Homemade Miso soup With Aburaage Japanese Fried Tofu Pouch & Nameko Mushroom.)
---
🧁Dessert
🍨Mochi & Ice Cream🍧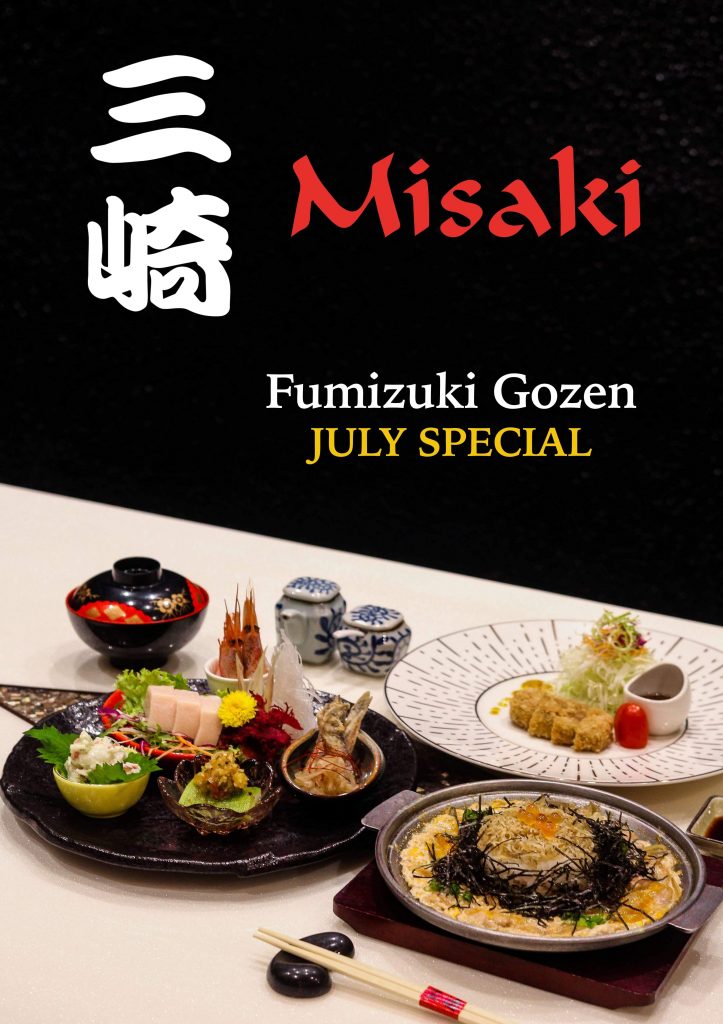 🐟🦞[Five Course delicious dishes]🎣🐡🐠
💋Dear customers, don't miss it !!
hurry up !! Booking with us now. 🤙
Hurry call in to make reservation now:
+65 6443 1187🤳