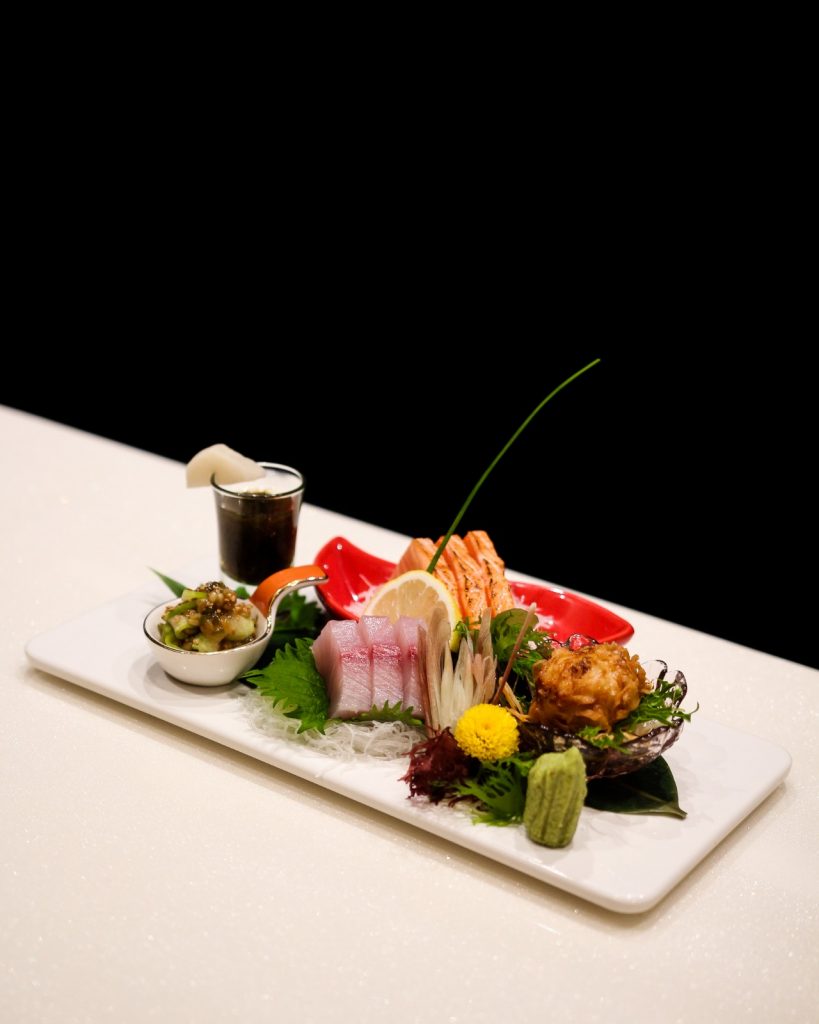 Thank you to our many guests who have supported us wholeheartedly during our grand reopening! Misaki is proud to resume our Monthly Specials – starting with August's Hazuki Gozen ! 😃
Our appetizer consists of Mozuku Su (Mozuku Seaweed Mixed With Vinegar), Ika Shumai (Deep-Fried Squid Shumai Dumpling), and Zucchinni Miso (Japanese Courgette Mixed With Wasabi Barley Miso).
For the sashimi course, please look forward to Hiramasa (AmberJack), as well as Aburi Salmon [Seared Raw Salmon].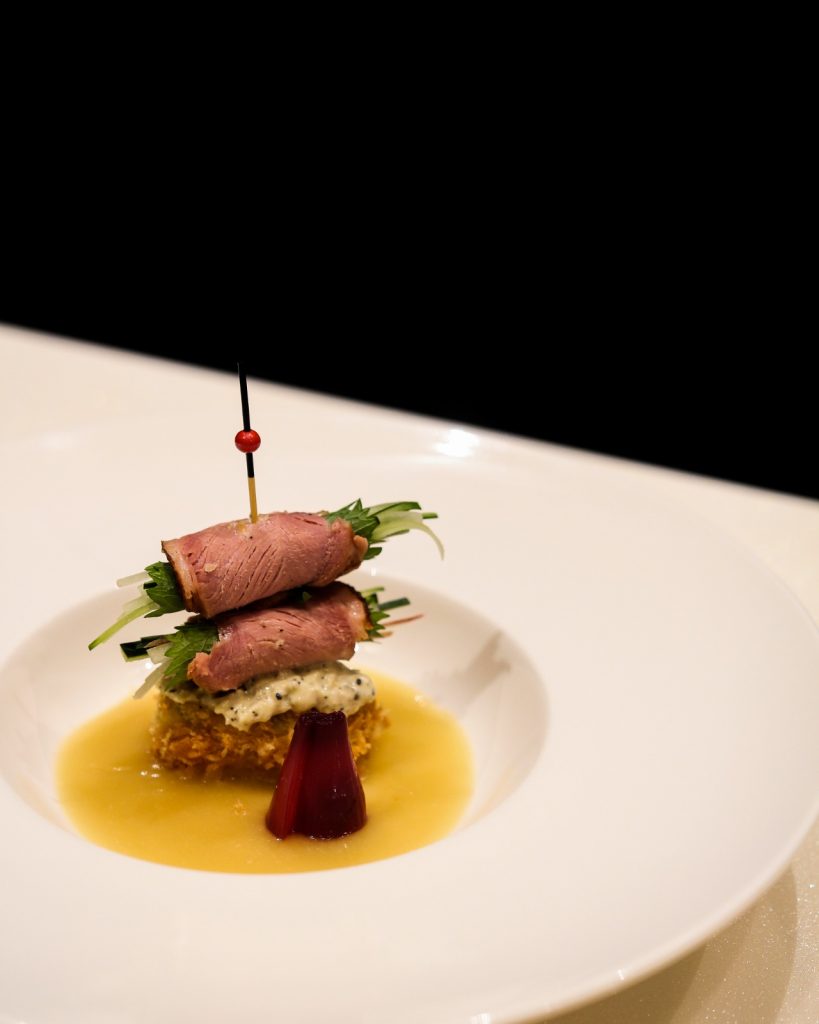 For our side dish, dig into a whole serving of Aigamo Maki No Yuzu Sauce (Aigamo Duck Roller With Vegetables And Japanese Cucumber Served Together With Sauce "Citrus Fruit Paste") ,
To top it off, we have TOKUBETSU NABE RICE + ABURAAGE MISO SOUP (Japanese "RICE CASSEROLE") .

Consisting of ⬇️⬇️⬇️

*Unagi (Freshwater Eel)
*Hotate Ni (Braised Scallops)
*Ebi Mushi (Steamed Prawns)
*Betara Zuke (Radish Pickles)
*Tamago Yaki (Japanese Omelette)
*Sayaendo (Green Peas)
*Kamaboko (Fish Cake)
*Gobo Zuke (Pickled Burdock Root)
*Pirikara Konnyaku (Konjac)
And With A Bowl of Miso Soup With Fried Tofu Pouch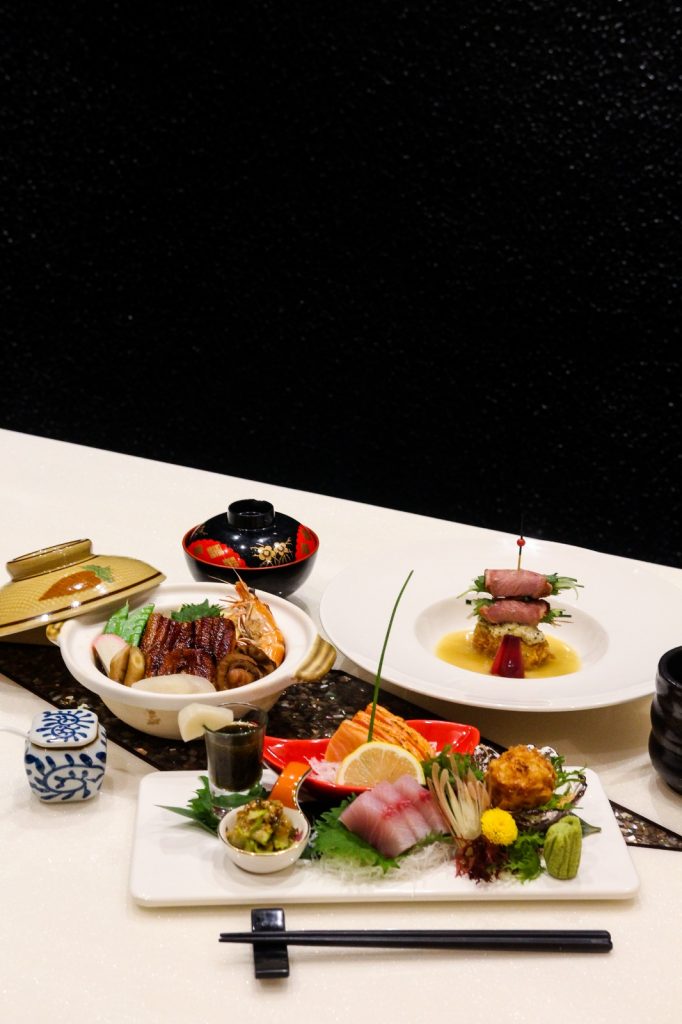 MISAKI MONTHLY SPECIAL – AUGUST 2022
Available lunch and dinner
at $88++ per pax
Hazuki Gozen
5 Course Set👇

🍢Zensai ~ Appetizer (3 kinds)
↣Mozuku Su
[Mozuku Seaweed Mixed With Vinegar]
↣Ika Shumai
[Deep-Fried Squid Shumai Dumpling ]
↣Zucchinni Miso
[Japanese Courgette Mixed With Wasabi Barley Miso ]
🐠Otsukuri ~ Seasonal Sashimi (2 kinds)
↣Hiramasa [AmberJack]
↣Aburi Salmon [Seared Raw Salmon]
🦆Side Dish
↣Aigamo Maki No Yuzu Sauce
【Aigamo Duck Roller With Vegetables And Japanese Cucumber Served Together With Sauce "Citrus Fruit Paste" 】
🍲Main Course
↣TOKUBETSU NABE RICE + ABURAAGE MISO SOUP
Japanese "RICE CASSEROLE" Consisting Of~
*Unagi (Freshwater Eel)
*Hotate Ni (Braised Scallops)
*Ebi Mushi (Steamed Prawns)
*Betara Zuke (Radish Pickles)
*Tamago Yaki (Japanese Omelette)
*Sayaendo (Green Peas)
*Kamaboko (Fish Cake)
*Gobo Zuke (Pickled Burdock Root)
*Pirikara Konnyaku (Konjac)
And With A Bowl of Miso Soup With Fried Tofu Pouch
🍧Dessert
↣Mochi & Ice Cream