In Japan, the month of May heralds a week-long string of public holidays known as Golden Week. Meanwhile in Singapore, May also happens to have 3 public holidays, the most of any month in 2021.
So if you're in the mood for good food, we're excited to present May's Monthly Special featuring a truly exciting creation: Hon-Maguro Kama Shioyaki! (Salt-Grilled Bluefin Tuna Collar)
---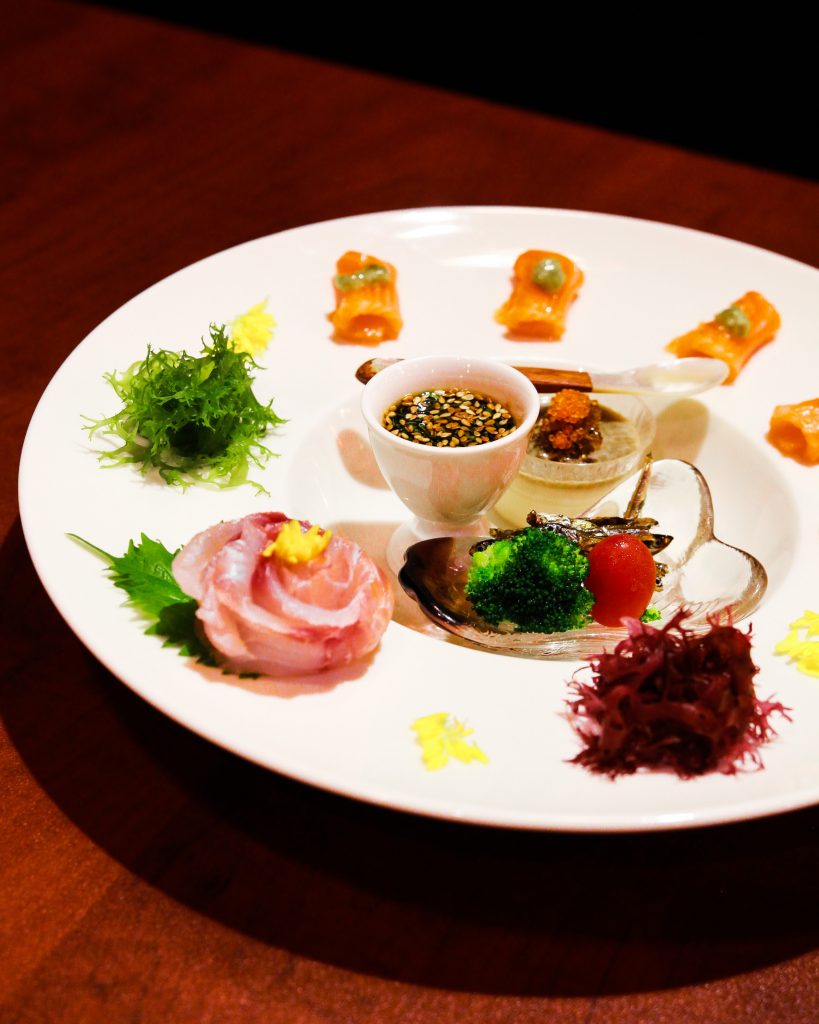 Before we get to the highlight, let's first introduce the appetiser. This month, the spotlight is on the Pitan Tofu (Century Egg Beancurd Pudding), a creation that will surprise you with its smooth and creamy texture, laden with sweet, rich umami. This robust centrepiece pairs well with cleaner, simple flavours, by the combination of Tazakuri (Candied Sardines), Broccoli and Cherry Tomato together with seasonal sashimi.
---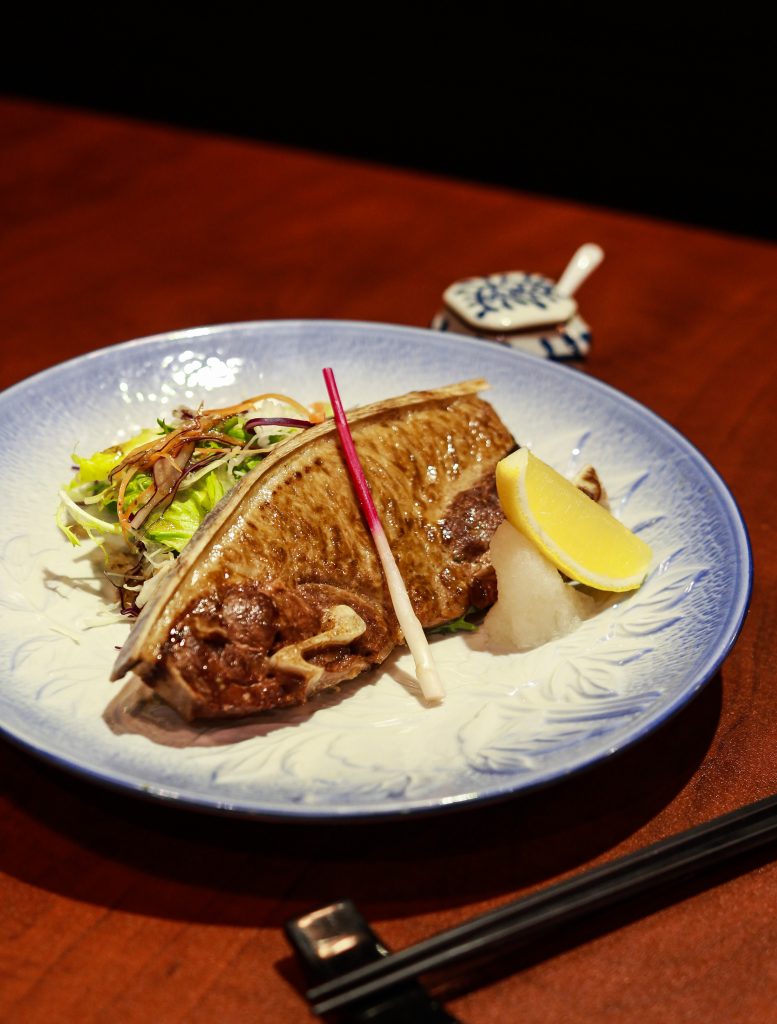 Next, the highlight: Hon-Maguro Kama Shioyaki (Salt-Grilled Bluefin Tuna Collar). It's practically a steak cut of tuna! Take a bite—you'll find there's hardly any bone—now it's melting in your mouth—your tastebuds light up, exploding with the fragrance of grilled tuna, lightly salted, decadent, dripping with rich fatty goodness. Umai!
---
After an odyssey of flavour, refresh your palate with Inaniwa Udon: chilled, springy wheat noodles to be dipped in warm broth, lightly spiced with wasabi. On the side, we have Kurobuta Maki, an asparagus roll wrapped in "Black" Berkshire Pork Belly. Finally, fnish off with Kabu Osuimono, a hot, belly-warming clear soup made with Japanese turnip.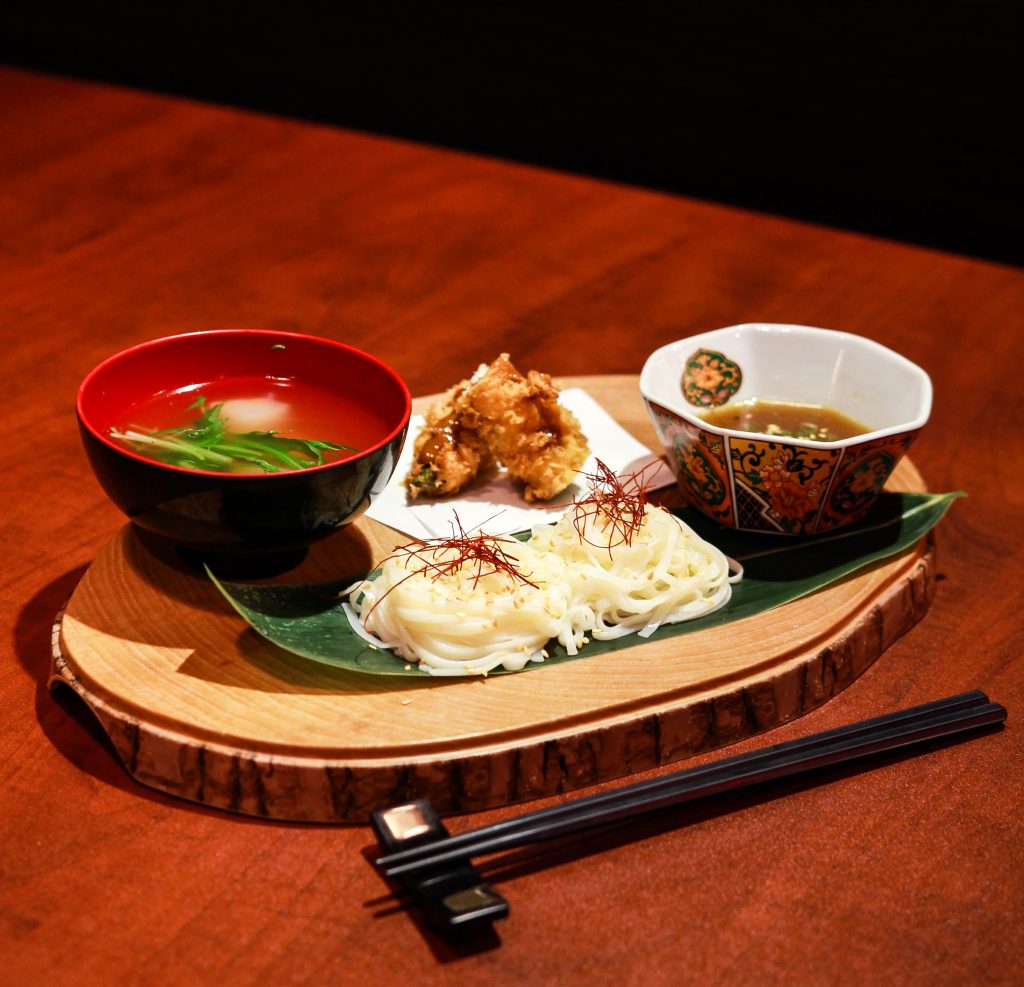 ---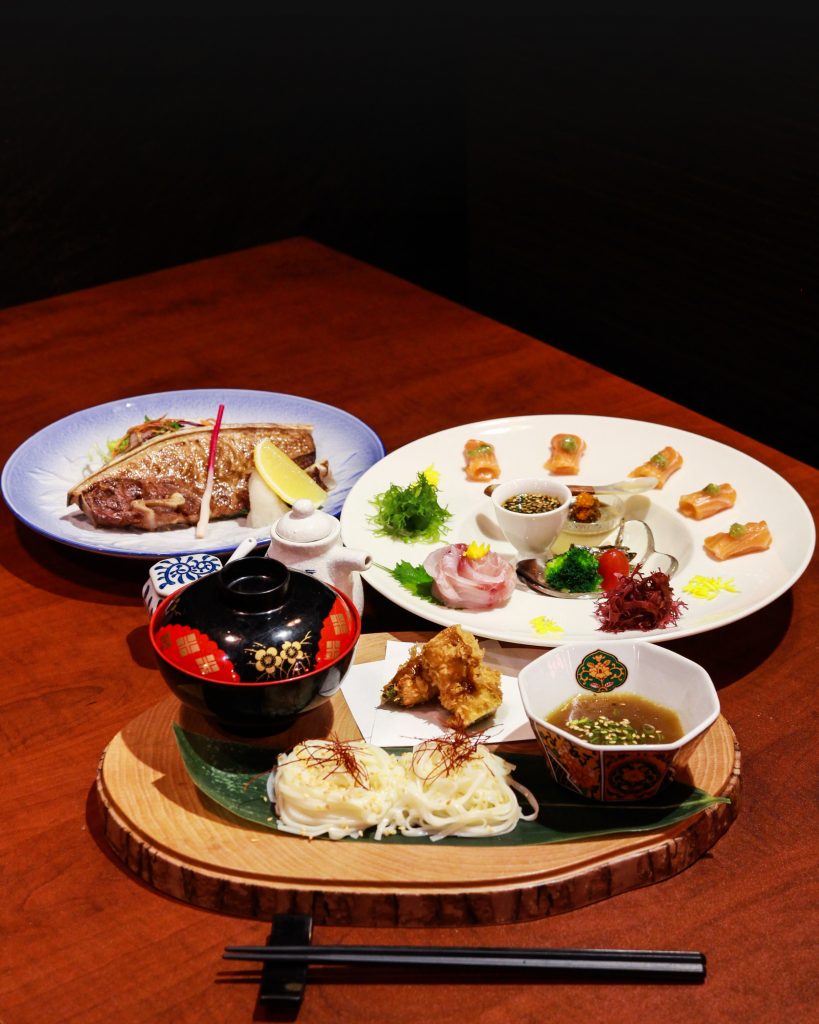 MISAKI MONTHLY SPECIAL – May
Available lunch and dinner
$78++ per pax
Please reserve ahead for private rooms on Mothers' Day.
---
Zensai ~ Appetizer
Pitan Tofu
Century Egg Beancurd Pudding
Tazukuri
Candied Baby Sardines
Broccoli & Cherry Tomato


Otsukuri ~ Seasonal Sashimi
Isaki
Three-Striped Chicken Grunt

Sake
Salmon

Mains
Hon-Maguro Kama Shioyaki
Salt-Grilled Bluefin Tuna Collar

Inaniwa Udon to Wasabi no Ha
Chilled Thin Wheat Noodles
with Wasabi-Spiced Dipping Broth

Kurobuta Maki
Berkshire "Black" Pork Belly
Asparagus Wrap

Kabu Osuimono
Japanese Turnip Soup


Dessert
Mochi and
Choice of Ice Cream