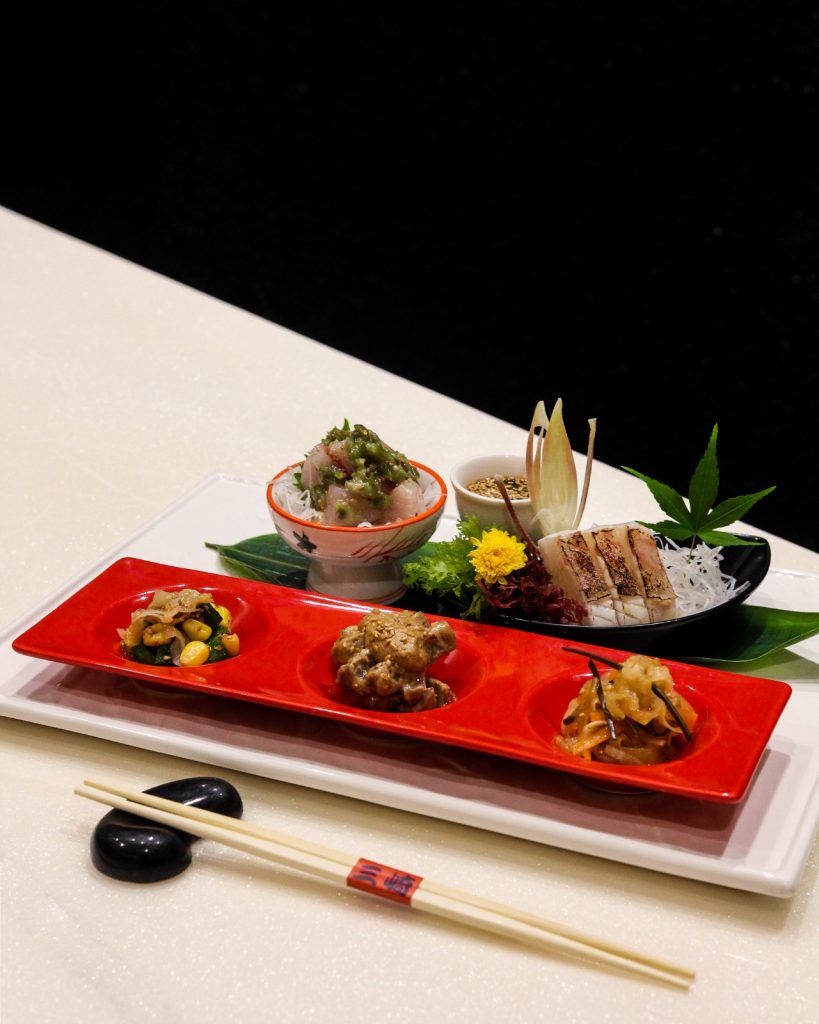 Thank you to our many guests who have supported us wholeheartedly during our grand reopening! Misaki is proud to resume our Monthly Specials – starting with September's Nagatsuki Gozen ! 😃
Our appetizer consists of Gobo Gomaae (Burdock Roots With Sesame Dressing), Chuka Kurage & Amazuzuke (Seasoned Jellyfish & Sweet Vinegar Pickling), and Okura & Chuka Hotate (Lady's Fingers Mixed With Seasoned Scallop Wings).
For the sashimi course, please look forward to Tai Shimofuri [Sea Bream Fish "Frosting" For Quick-Boil Sealing] and Hamachi Wasabi Tataki [Yellow Tail Fish Mixed With Shaki-Shaki Wasabi]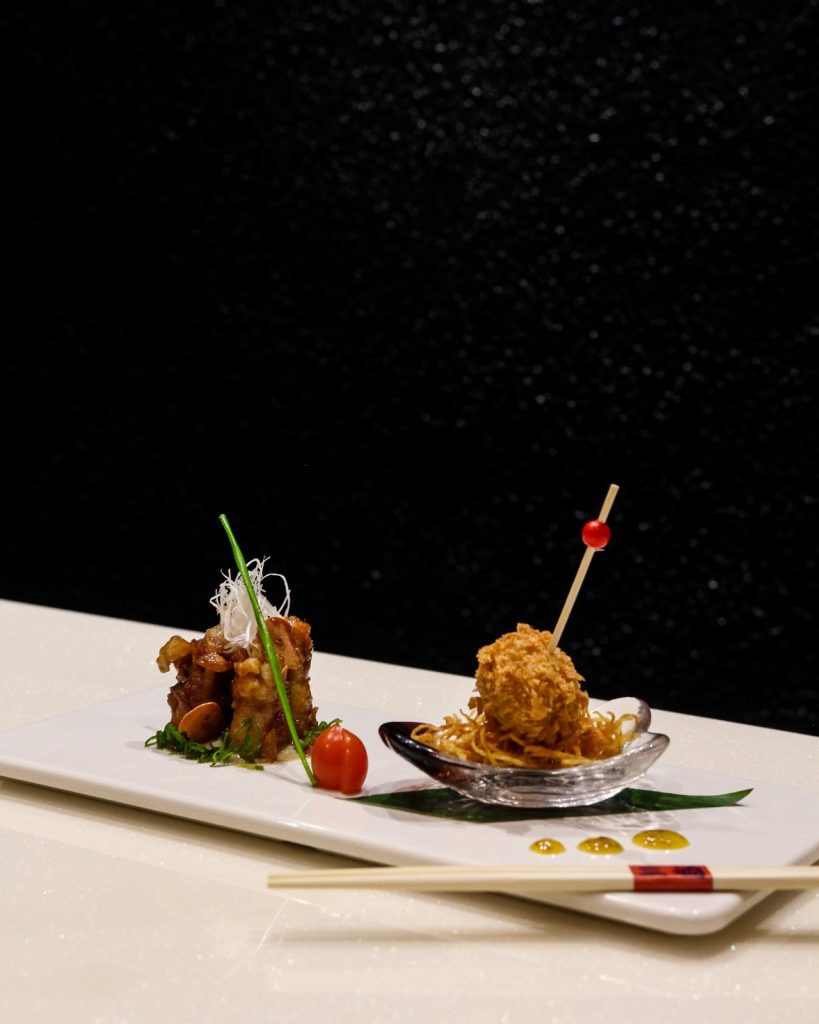 For our side dish, dig into a whole serving of Kurobuta Tsutsumi Yaki & Jikasei Korokke【Pan-Fried Sliced Black Pork Rolled With Golden Mushroom And Served Together With Homemade Japanese Pumpkin & Sweet Potato Croquette】
To top it off, we have Yasai Somen + Negitoro Don (Japanese Hot Somen (Wheat Thin Noodles) With Various Vegetables And Chopped Tuna Belly Rice Bowl Served Together With Green Onion) .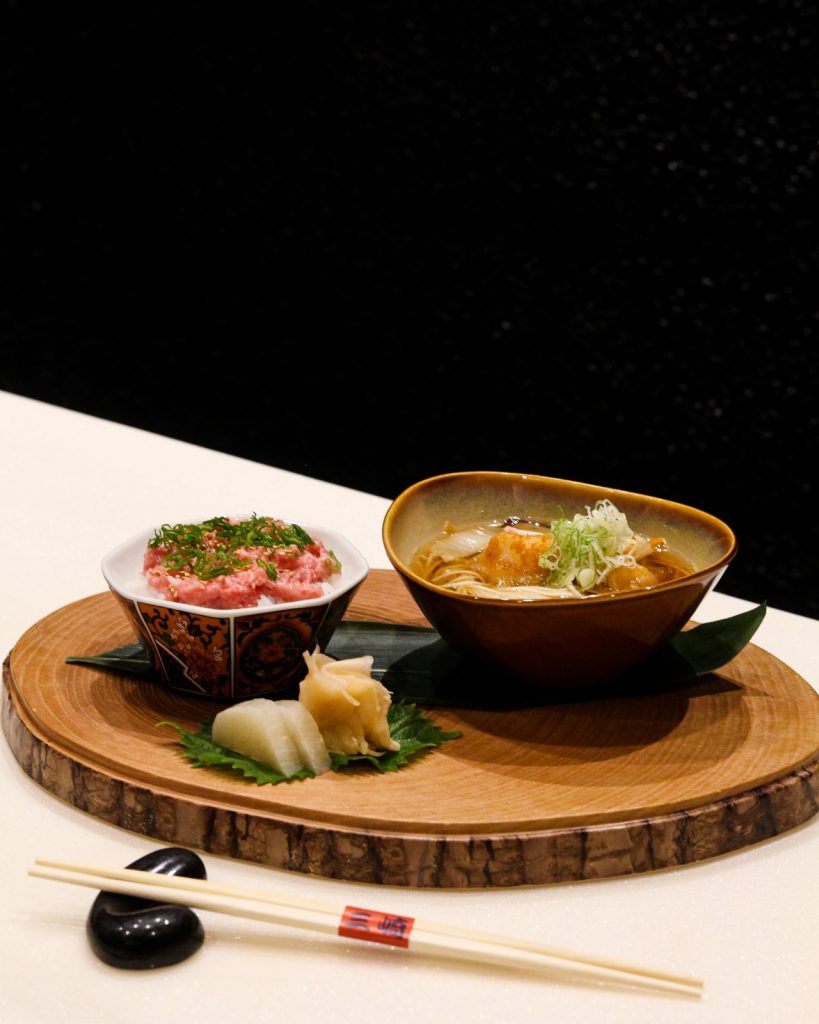 MISAKI MONTHLY SPECIAL – SEPTEMBER 2022
Available lunch and dinner
🎉Nagatsuki Gozen🎉
🎈5 Course Set
🍢Appetizer (3 kinds)
↣Gobo Gomaae
[Burdock Roots With Sesame Dressing]
↣Chuka Kurage & Amazuzuke
[Seasoned Jellyfish & Sweet Vinegar Pickling]
↣Okura & Chuka Hotate
[Lady's Fingers Mixed With Seasoned Scallop Wings]
🐠 (Sashimi 2 kinds )
↣Tai Shimofuri [Sea Bream Fish "Frosting" For Quick-Boil Sealing]
↣Hamachi Wasabi Tataki [Yellow Tail Fish Mixed With Shaki-Shaki Wasabi]
🍖Side Dish
↣Kurobuta Tsutsumi Yaki & Jikasei Korokke
【Pan-Fried Sliced Black Pork Rolled With Golden Mushroom And Served Together With Homemade Japanese Pumpkin & Sweet Potato Croquette】
🍜Main Course
↣Yasai Somen + Negitoro Don
【Japanese Hot Somen (Wheat Thin Noodles) With Various Vegetables And Chopped Tuna Belly Rice Bowl Served Together With Green Onion
🍨Dessert
↣Mochi & Ice Cream